The solar industry has been rapidly growing over the past years, and we could see the sudden surge of solar farm constructions all over the world. This is because we live on a planet where we could take advantage of the sun's energy, and using green energy benefits us and reduces our carbon footprint.
Solar farms are also known as solar power stations or solar parks. But, how do solar farms work? Similar to a natural gas power plant or other energy sources, solar farms operate as power plants. They work by converting solar power into electric energy.
To further discuss what solar farms are and how they work, let's go through the rest of this article.
Solar Farm Defined
A solar farm is a sizable solar setup where PV panels or other modes of accumulating solar power, such as concentrating solar systems, are utilized to reap solar energy. However, please note that they are different from a commercial solar power or rooftop solar system in several valuable ways.
Solar farms are also called photovoltaic power stations, which are commonly large-scale solar arrays delivering energy to the power grid. Plenty of these enormous arrays are owned by utilities. Indeed, they are assets for the utility to generate power to different properties in their coverage area.
Solar parks or solar power stations include ground-mounted solar arrays that are massive enough to distribute electricity for countless homes. Such a universal concept of a photovoltaic power station could be linked to both large-scale utility solar or residential community solar.
The Main Types of Solar Farms
Solar power stations come in two different forms: community solar farms and utility solar farms. It's worth noting that the significant distinction between these main types of solar farms is their scale.
Community Solar Parks
These solar farms are usually under 5 MW in terms of size. What's more, it's not unusual to find those that are below 100 kW. Also known as a solar garden, a community solar farm can provide electricity for multiple households. Typically, a community solar array is a vast ground mount setup covering one or more acres of land.
Community solar power stations look like utility-scale solar parks; nonetheless, they are smaller in terms of size. Consumers could own a portion of the solar garden by purchasing a share of it, or lease power from the solar system.
This way, they can replace their monthly utility bills with monthly community solar payments that are usually low-priced.
Utility-scale Solar Parks
Such solar farms generally come with 1 MW up to 2,000 MW capacities. Hence, they are much more extensive compared to community solar power stations.
Also known as a solar power plant, this large-scale solar park type is owned by a utility that transmits power to the grid. The energy generated at these farms is either owned directly by an electric utility firm or sold to wholesale utility purchasers via PPA (power purchase agreement). Note that this would depend on the installation's geographic location.
Regardless of the precise structure, the original consumer of solar energy is a utility. This utility will then deliver the produced energy to industrial, commercial, and residential consumers linked to the grid.
Is It Expensive to Build and Install a Solar Energy Farming Business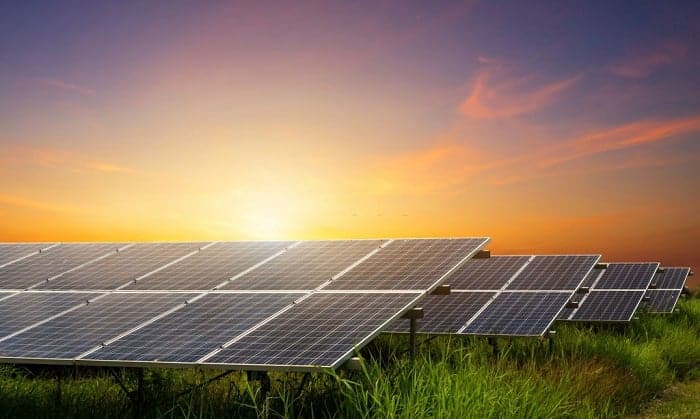 A solar farm is less expensive to construct and operate than a rooftop solar system. Residential solar panel systems that are commonly below 20 kW cost around $2.84/watt. The expense per watt for a solar power plant is much cheaper than the expense of setting up a residential solar power system.
Solar power stations at a utility scale will usually require a minimum of 1 megawatt to enable them to deliver electricity to roughly 200 homes. The expense will vary based on several factors like the available sunlight hours and location, but usually, the cost for a solar setup at this scale is approximately $1 per watt.
Hence, we can infer that a 1-megawatt solar park will take about a million-dollar to set up.
The minimal cost of solar power stations is why utilities are progressively utilizing solar parks when adding new energy production capacity. In the same way, it is not only less costly than rooftop solar, but it's also competitive with other sources of energy.
How Much Land Does a Solar Power Plant Require
A 1-megawatt solar park usually requires six up to eight acres of land; this is to cover the space between panel rows and your equipment.
The land is also needed to shelter the connected equipment. Furthermore, you'll need to allow some space between the solar panels' rows for maintenance and repair purposes.
How Do Solar Farms Work
Explaining how a solar panel farm works is relatively straightforward. Solar electric panels generate power directly from the rays of the sun. When sunlight penetrates the panels, the semiconductors within them are stimulated to generate usable energy.
In a solar panel farm, numerous individual solar panels are organized to generate an ample amount of energy. For the most part, panels are affixed on what is called a single-axis tracking system. Panels are fastened to horizontal poles from north to south. The solar panels swivel from east to west to follow the sunlight.
Meanwhile, for the electrical connection to work accordingly, it is necessary to inspect the location of the land. Carefully examine if it is positioned near adequate electrical panels and power lines to hook up your array to a centralized energy source or power grid.
In addition to these, you need to invest in different equipment to start operating your solar farm. It would be best to prepare such equipment, consisting of transformers, racking, cables, solar panels, inverters, substations, or a power line to supply the energy to the electric transmission grid.
In addition you may also be interested in solar panels for other purposes. We have compiled several types, for example flexible, foldable and marine solar panels.
To explore how solar power plants work, you might want to check out this video:
https://www.youtube.com/watch?v=-UfhMgs7msE
How Long Does It Take to Construct a Solar Farm
In general, you can carry out the construction period of a solar farm in several months. But, this will usually depend on the number of workers constructing it and the size of the solar project.
Nevertheless, you might find siting and obtaining permits more exhausting and time-consuming than the entire construction itself. Chiefly, it could take about three to five years to obtain all the required permits and contracts for solar power stations.
After a solar park is complete and online, it would require minimal maintenance. It needs to be serviced roughly 3 to 4 times a year.
What's the Acceptable Price for My Solar Panel Farming Installation
For large-scale arrays, you're more likely to encounter a considerable difference between quotes from different contractors. Hence, it's critical to go through a few bids from various firms.
If you're in the initial stages of looking into a residential solar system setup, you can refer to a solar calculator for free estimates on the cost of the array. For this, it is a must to recover the expense and the amount you can save in the long run.
Meanwhile, if you're considering building a community solar park, researching the network of community solar providers in your area is a great start. In doing so, you can get detailed info on how to get started and the amount of money you're more likely to spend.
Final Thoughts
Ultimately, rooftop solar, utility-scale solar, and community solar projects will all be a vital part of the renewable energy solution supplying green energy and replacing fossil fuel energy around the globe.
Large-scale solar farms will continuously get less expensive since developers are now looking for more means to minimize equipment and funding costs.
Learning how do solar farms work and their benefits can help you get started. But again, we'd like to state the main points you'll need to consider when building one:
Prepare your capital, location, and the required permits to start a solar farm
Invest in premium-quality equipment to start operating your solar farm
Explore the overall costs, pros, and cons of constructing a solar farm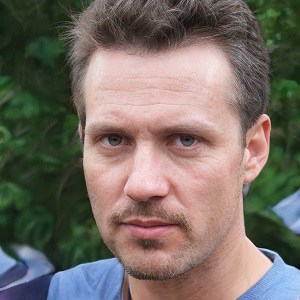 I am Kathleen Miller, staff writer and reviewer of the Avasolar team. Working with the team has been a pleasure for me so far, I hope to bring readers useful information by creating detailed and easy-to-follow contents.