There's nothing like hitting the road and being in touch with the outdoors while you're camping. But there's no denying that we'll always need a power output source for essentials like our phones and laptops.
It's a good idea to rely on solar energy while traveling. For that, you need the best foldable solar panels you can find. They provide convenience, portability, and unlimited solar power as long as you can charge them directly under sunlight.
Whether you're looking for a foldable solar panel for camping, road-tripping, or just hanging out in your backyard, there's always a portable one available for your needs. You just have to look for one that's durable, easy to lug around, and has the best solar energy power output.
Wondering how to look for the top-rated folding solar panels? Check out this guide and some of my top portable solar panel picks.
Best Overall
ROCKPALS SP003
✅ Comes with three USB ports
✅ The ports have a smart-charging technology
✅ Four times faster charging than normal
Premium Choice
Renogy Portable Solar Panels
✅ Built-in 20A charge controller
✅ IP66-waterproof
✅ The charge controller has an LCD screen
Editor's Pick
DOKIO Foldable Solar Panel
✅ Protected with a thick fabric
✅ Portable because it weighs only 9 lbs
✅ High power-absorbing efficiency
Top-tier Foldable Solar Panel Reviews
1. ROCKPALS SP003 Foldable Solar Panel
This portable solar panel from ROCKPALS delivers a high amount of power in a light and small format. It's designed with high-efficiency solar cells that can convert up to 23.5% of the energy from the sun into stored energy for your charging purposes.
It comes with four solar panels that can be folded up together in a durable outer layer. This acts as a "bag" and is water-resistant to prevent any damage from the weather. It also has a handle, so it's easy to carry around as you travel.
There are three USB ports you can use to charge your phones and small mobile devices. Since the USB ports are made with Quick Charge 3.0 technology, they're able to charge batteries four times faster than ordinary solar chargers.
The ports also have a smart charging technology to help avoid overcharging or overheating your devices' batteries.
My only issue with this foldable solar panel is that it doesn't have a kickstand. That means it can only stand straight or flat on its back. You won't have much flexibility getting it to face in a certain direction.
Pros
Its high-efficiency cells convert up to 23.5% of energy
Four solar panels can be folded up and carried around easily with a handle
The panels have a durable, water-resistant outer-layer
Comes with three USB ports to charge your devices
Four times faster charging than normal
The ports have a smart-charging technology
Cons
Doesn't come with a kickstand
This foldable solar panel charger by ROCKPALS is excellent for people who want high energy levels to charge their phones and essential USB devices fast. Plus, since it's travel-friendly, light, and portable, I can use it on hikes with no problem.
2. Renogy Monocrystalline Portable Solar Panels
These monocrystalline solar panels by Renogy were designed to give users strong backup power in off-grid and outdoor settings. The panels provide a terrific output of up to 500 watt-hours per day when the sunlight is out.
The panels are made with IP66 technology, making them waterproof. That means they'll be resistant to damage from harsh weather, allowing them a longer lifespan.
You get a built-in 20A solar charge controller to increase the battery power of your devices, too. It comes with a charge-control technology to keep your devices from overcharging.
The controller also has an LCD screen where you can see all the important information about your panel, from settings to available energy levels.
These monocrystalline solar panels come with a heavy-duty kickstand made with aluminum. You can adjust this stand to point in any direction. There's also a handle that makes your portable solar panel easier to bring around.
But note that this panel's frame is relatively heavy compared to that of other portable solar panels. That can make it tricky to carry around when you're moving, especially if you have other stuff to bring with you, like a backpack.
Pros
Monocrystalline panels have a high output of 500 watt-hours per day
Solar panels are IP66-waterproof, so they're resistant to weather damage
Has a built-in 20A charge controller that protects against overcharging
The charge controller has an LCD screen
Comes with an adjustable, heavy-duty aluminum kickstand with handle
Cons
The frame of the solar panels is quite heavy
Because of these Renogy panels' durable and waterproof design, they make for excellent folding solar panels for RV travel and camping even when the climate isn't perfect.
3. DOKIO Monocrystalline Foldable Solar Panel
For consumers who hate super heavy portable panels, this device from DOKIO is worth considering. It's designed to weigh just 9 lbs—perfect for carrying around with minimal effort.
But even if it's lightweight, it still packs a punch when it comes to power. It's made with monocrystalline solar cells that allow for higher absorption of sunlight and efficiently turning it into energy for our battery-operated electronic devices to run on. It generates up to 220 watts of power.
The portable solar panels are protected with a thick, heavy-duty fabric to keep them safe from the elements when they're folded up. This fabric comes with a handle, too, for easier carrying.
This foldable solar panel includes a free charge controller, complete with USB ports for cell phones and other mobile devices I'd like to charge as I travel.
While there's a lot to love about these monocrystalline solar panels, there's one thing missing from them—their own kickstand. Because they don't come with an adjustable stand, the panels can only stand up straight or lie flat on the ground or roof.
Pros
Portable because it weighs only 9 lbs, which is very easy to carry around
Made with monocrystalline solar cells for high power-absorbing efficiency
The panels generate electricity worth 220 watts
Protected with a thick fabric that comes with a handle
Comes with a charge controller with USB ports for our mobile devices
Cons
Doesn't have its own kickstand to hold it up
This lightweight, easy-to-setup product from DOKIO is exactly what I was looking for. It gives me much more power than my old solar device with its terrific 220W monocrystalline solar panels.
4. EF ECOFLOW 110W Portable Solar Panel
What's great about this solar panel by EF ECOFLOW is that I can choose to use one alone or chain together up to four panels for extra electricity.
These solar panels are made with IP67 waterproof technology, which means they don't incur damage even in tough weather conditions and when near bodies of water. In fact, they can survive being submerged in water for 30 minutes.
It comes with a flexible kickstand that can be adjusted up to 180 degrees in one direction. Facing your panel in the right direction of the sun can give you up to 22% energy absorption.
When folded up, your solar panels will be protected in a sleek and stylish fabric pouch. There is also a handle for easy portability.
But like any other portable solar panel, this one still has points for improvement. First, it's quite heavy, which is never easy to work with when you're traveling and need a solar panel that's comfortable to lift. It also doesn't have any USB ports, which is a bummer if you wish to charge your mobile devices.
Pros
You can use one alone or chain up to four of these solar panels together
IP67 waterproof and can survive being submerged in water for 30 minutes
The flexible stand can be adjusted in a certain direction
Can be folded into a sleek and stylish fabric pouch
Has a handle
Cons
A bit too heavy for comfortable lifting
Doesn't have any USB ports
This stylishly designed portable solar panel by EF ECOFLOW is fantastic for travellers who value both aesthetics and function. It's super durable and easy to adjust, making it a superior solar panel choice.
5. Topsolar SolarFairy Foldable Solar Panel
This portable solar panel is easy to bring around during road trips and travels because of its size. When folded up completely, it's only about 10 x 8 inches and a tiny bit shy of 2.5 inches thick.
But while it's small, it's extremely powerful. It has high-efficiency monocrystalline solar cells that allow for an energy output of 100 watts.
The solar panel is designed with ETFE material, which is known to be lighter than other frame and panel materials but still very sturdy and long-lasting.
It also has several USB and DC ports, allowing you to charge a wide range of mobile phones and other small devices simultaneously, even if they have differing cables.
This solar panel boasts a safety technology that prevents users from overcharging and overloading their cell phone and other devices. It also keeps any power surges at bay, keeping you safe.
The only con with this solar charging kit is that it's a bit unstable in strong winds. You might need to be a bit careful if you're using it in stormy weather.
Pros
After being folded up, it's only 10 x 8 x 2.5 inches, making it easy to carry
Small but powerful, thanks to its high-efficiency monocrystalline cells
Designed with ETFE material to make it lighter yet more durable
Has USB and DC ports for charging your phones and vital devices
A safety technology that prevents overcharging and power surges
Cons
A bit unstable in strong winds
This small yet durable portable solar panel by Topsolar is a dream for any traveler. It charges essential devices while caring for their batteries and our safety.
6. ECO-WORTHY Foldable Solar Panel
I can use this portable solar panel by ECO-WORTHY to charge my 12V batteries directly from the power source. It accommodates a wide range of batteries, like gel, lithium, and lead-acid batteries. It's designed with USB ports to charge our phones and handheld devices.
This portable solar panel comes with two kickstands that you can tilt in any direction. It helps recline your solar panel, allowing it to absorb 25% more energy when facing the optimal way towards the sun.
It comes with a cable that is three meters long—way longer than connectors from other brands' solar panels. That means you can be more agile and flexible with the mobilization of your panels, even without an extension cord.
This foldable solar panel also comes with four free buckle clips to hook it up anywhere I wish. It's a quick and easy way to install my solar panels without any screws and complicated mounts.
However, you may have a difficult time using this foldable solar panel if you're in a cloudy area. As soon as the solar panel is in a shaded place or there's a couple of clouds blocking the direct sun, your power can drop dramatically.
Pros
Can directly charge a wide range of 12V batteries
Designed with USB ports to charge phones and tablets
Has two tilting kickstands to recline panel and absorb 25% more energy
The panel's cable is three meters long for flexible mobilization
Comes with four buckle clips for easy installation
Cons
The power tends to drop by a lot if there's no direct sunlight
Since ease is a huge priority for me, these ECO-WORTHY folding solar panels are a must during my road trip. They're a breeze to set up and give my batteries and devices the charge they need to power through travels.
7. ROCKPALS RP082 Foldable Solar Panels
Check out this portable solar panel by ROCKPALS that produces a lot of power and charges our devices in a snap.
It's built with solar cells that have a high energy conversion rate, turning up to 23.5% of the sun's energy into free energy for your batteries and appliances.
There's a built-in USB port in this solar panel to conveniently charge your phones. This USB port is designed with Quick Charge 3.0 technology that cuts down the charging time, allowing you to charge your device four times faster.
These portable solar panels are covered in an Oxford cloth outer layer to give them added protection when you're not using them. This fabric is water-resistant, making it essentially weatherproof when it's folded up.
It also comes with a handle for easy carrying, as well as a kickstand to help keep it standing in our preferred direction.
That said, the junction box of this foldable solar panel isn't waterproof or weather-resistant. That means that if the weather is harsh, you'll need to keep your junction box in shelter because it's susceptible to damage.
Pros
Solar cells have a high energy conversion rate of 23.5% for immense power
USB port designed with Quick Charge 3.0 technology for faster charging
Made with Oxford cloth outer layer for extra protection
Comes with a handle and kickstand
Cons
The junction box isn't waterproof, so it's susceptible to weather damage
These portable solar panels by ROCKPALS are excellent because they do everything a good set of panels should—they charge quickly, are energy efficient, and are easy to bring around when I'm on foot, no matter the weather.
8. TwelSeavan 120-Watt Foldable Solar Panels
These foldable solar panels by TwelSeavan are made with powerful monocrystalline solar cells that have a high power conversion rate. They turn up to 23% of the light energy they absorb into usable electricity.
The product has multiple USB ports, so you can charge multiple devices at the same time. In addition, the solar panel has a built-in smart IC chip that detects what your device is. From there, it adjusts the power current according to the optimal level that's safe for your specific device.
This solar panel is lightweight at just 9.5 lbs. It also has a handle to make it easier to carry. Each solar panel has its own kickstand, allowing it to face the sun at the best angle possible.
It also has a complete set of connectors that are compatible with most solar generators in the market.
One thing I've noticed about these foldable solar panels is that the outer fabric tends to pick up dirt, sand, and other debris quite quickly. This makes it a pain to clean out after every use.
Pros
Monocrystalline solar cells convert 23% of light energy into electricity
Multiple USB ports to charge many devices at the same time
Smart IC chip detects what device you have and its optimal power current
Lightweight and comes with a handle for breezy portability
Kickstand for better sunlight absorption
Includes connectors that are compatible with standard solar generators
Cons
The outer fabric layer picks up sand, dirt, and debris quickly
Because this TwelSeavan solar panel doubles as a versatile portable solar charger, I'd say it's one of the most affordable portable solar panel options out there.
9. Powkey Foldable Solar Panel
What I love most about this solar panel from Powkey is that it can recharge well even when I'm in a low-light environment without the sun peeking through. This is because of its high-quality monocrystalline cells, which convert 22% of light energy into electricity for my travels.
The panel has four different charging output ports—some USB ports while others are DC ports. It's excellent for those who have a variety of devices to charge from different brands.
It's made with IPX4 waterproof technology, which means my panels can withstand bad climates and water damage. Buyers won't have to worry if they accidentally get their panels wet because of the rain.
Powkey offers lifetime technical support should I need any help with my product. It's a great feature to have, especially since I'm not a solar energy expert and foresee many questions as I set up and use my panels over time.
Something I've noticed is that the energy each charging port emits isn't consistent with the others. One device will charge faster, but another will take longer to see a significant increase in the battery.
Pros
Can recharge even in low-light environments with its monocrystalline cells
Turns about 22% of light energy into usable electricity during your travels
Has four charging output ports, including USB and DC ports
Made with IPX4 waterproof technology to withstand weather damage
Powkey offers lifetime technical support for this product
Cons
The energy output across the charging ports isn't consistent
This Powkey solar panel is terrific for charging devices when I'm traveling in not-so-sunny cities. It's also an awesome deal for its lifetime technical support from the brand.
10. BALDR 120-Watt Portable Solar Panel
This 120-watt solar panel is designed to be universally compatible with most standard power-charging stations in the market, so people can use it with whatever they have.
The panels are laminated with ECTFE and are made of durable ETFE material, giving the portable panel extra durability and protection from the elements. It's made of monocrystalline cells that allow for strong energy absorption and conversion even in shaded areas.
I get dual USB ports and one 18V DC port on the panel, so I can charge my devices right away, even without a power-charging station or generator.
What I love about this panel is that it's so lightweight. Each solar panel weighs 10.25 lbs, so the entire system is easy to carry. It's one of the reasons why I consider it the most suitable portable solar panel for hikers and campers.
The only annoying thing about this solar panel is that because it's so lightweight, it easily flips over when it's extra windy out. You'll have to constantly pick it up and position it upright.
Pros
Compatible with standard power charging stations in the market
The panels are made of sturdy ECTFE laminate and ETFE
Made of monocrystalline cells that make it effective even in low-light areas
Contains dual USB ports and one DC port to charge our devices
Each solar panel weighs 4.65 kg, so it's very lightweight as a system
Cons
Can flip over when it's extra windy out
Since I want a solar panel that's featherlight but is still sturdy and will give me enough power even in low-light areas, this one by BALDR is the most suitable foldable solar panel for me.
What to Look for When Buying Foldable Solar Panels
Lightweight and easy to carry around for portability
Folding solar panels come in handy when you're moving around, like trekking to a campsite. So you need to make sure that your solar panel is easy to bring with you as you go.
Look for portable solar panels that are thin and lightweight so that carrying them as you walk won't be a hassle. Make sure the foldable solar panel comes with a handle and a bag to make things even easier for you.
Has a kickstand to allow it to be positioned upright as it charges
Give your foldable solar panel the best chance at soaking up all the energy from the sun under direct sunlight by purchasing one with a kickstand. This stand will allow your solar panel to face upright as it charges, making the most of the sunlight within its space.
A kickstand also gives you the flexibility to move your solar panel's direction according to where the sunlight is pointing towards. Remember, sunlight isn't always overhead—depending on the time of day, it could be coming from the east or west, too.
Designed with USB charging ports for your small devices
Solar energy is super important for travel and camping because you need to ensure your phone, tablet, camera, and other devices are adequately charged.
To give you peace of mind about your USB devices, purchase portable folding solar panels with at least one built-in USB port. This will allow you to recharge your devices in case of emergencies or if you suddenly run out of battery in the middle of a trip and have no power bank.
Works well even in low-light and shaded areas without bright sunlight
Look for portable solar panels that are designed to make sure they'll still work efficiently in low-light areas.
This is particularly important if you're camping and traveling in cities that are known to be cloudy. Even if you can't always find direct sunlight to charge your foldable solar panel under, you'll still be assured of at least some power output. In addition, low-light solar panels are not a bad choice for such a shaded area.
Built by a renowned brand to ensure top performance and quality
Don't just purchase a foldable solar charger panel from any brand. Make sure it's from a renowned tech brand with a good foldable solar panel review online. Look for trustworthy, household name brands manufactured in countries known for quality, like the USA or the UK.
How to Tell if Foldable Solar Panels are Working
There are many ways to tell if your folding solar panels are working, depending on what kind of system you've set up. If your solar panel doubles as a charging station, you can simply plug in your phones or other USB devices in the USB port and check if they're charging properly.
If you've set up an inverter and connected it to your foldable solar panel, there are usually lights that signal whether or not it's receiving energy from the panels. Some inverters will light up green to signal that everything is working fine. Red light can sometimes mean that there is a problem with your connection.
Each foldable solar panel will have signals and signs that it is working properly, depending on the brand's design. Make sure to read the user's manual provided in your folding solar charger when you set it up to know what signs you should look out for.
How Long Do Foldable Solar Panels Last
There's no set lifespan for folding solar panels. As long as you maintain and take good care of your panels, they can last up to 30 years. If you choose a good brand, you won't detect a decline in the power output until 20 or so years of use.
That said, the durability and design of your solar panels play a huge part in their longevity. If you purchase folding solar panels that have IP65 or IP67 waterproof technology, you can count on them lasting longer than those that aren't resistant to harsh weather.
High-quality aluminum frames will also dictate whether or not your folding solar panels will last you a long time. Always check if the frames are made from durable materials and are corrosion-free. This gives you the best chance at keeping your solar panel for decades without repurchasing.
Conclusion
A top-quality foldable solar panel will always be useful when you're traveling, camping, and road-tripping. As long as you have one with a good number of USB ports for charging and high-efficiency solar cells for energy absorption, you'll never have to worry about your batteries running out while you're on the go.
Let this roundup of the best foldable solar panels be your guide next time you're looking to purchase a folding solar panel kit for your travels. Any of these portable foldable solar panels will make an excellent source of power output for those who are on the road.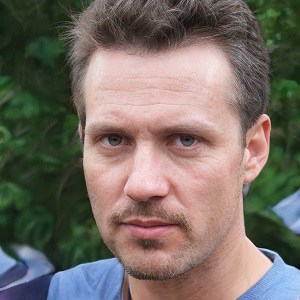 I am Kathleen Miller, staff writer and reviewer of the Avasolar team. Working with the team has been a pleasure for me so far, I hope to bring readers useful information by creating detailed and easy-to-follow contents.