Hitting the highway in your camper van is one of the most freeing experiences ever. However, travel isn't always a breeze, especially when you don't have access to electricity. But if you have the best solar panels for van trips, traveling life becomes a whole lot easier.
With van solar panels, you'll have enough power and energy to sustain you and your travel companions the entire trip. It's an excellent alternative to stopping by convenience stores on the road to charge up your essential batteries, which is always a hassle. Instead, you can enjoy unlimited energy without the bills piling up.
Here are a few things to watch out for when looking for solar panels for van roof:
Lightweight: Camper van solar panels are easy to work with when they aren't cumbersome. Remember, you'll be setting up the panels on your roof or the sides of your camper van. Either way, they'll be adding weight to your ride. Make sure the panels don't slow down your driving speed with heavy baggage.
High enough voltage: The main point of using solar panels in your van is to get the energy you need to sustain yourself on the road. Ensure that the solar panels have a high enough voltage or amperage to power up your appliances and charge your devices. A slew of 100-200W panels should be enough for a decent-sized camper van with essential appliances and lighting. If you have a bigger vehicle with additional entertainment gadgets, you might think about bumping it up to a 300W solar panel for campervan.
Withstands tough weather: Since you'll be traveling from city to city, you must anticipate harsh weather once in a while. You'd do well to install weatherproof solar panels so that you don't have to worry about any water damage. Look for ones designed with IP65, IP66, and IP67 waterproof technology.
There are other factors to look out for when picking solar panels for your van. You can find more in my buying guide later on. For now, here are my top solar panels for vans:
Best Overall
Renogy Solar Panel
✅ Anti-corrosion frame
✅ Made with bypass diodes
✅ Multiple sheet laminations
Premium Choice
Dokio Portable Solar Panel
✅ Foldable
✅ Has two USB ports to charge
✅ Only weighs 6 lbs
Editor's Pick
Renogy Flexible Solar Panel
✅ Six metal-reinforced holes
✅ Bends to a 248-degree arc
✅ Ultra-thin at just 0.08 inches
Top 9 Solar Panel for Van Reviews
1. Renogy 100W 12V Monocrystalline Solar Panel
This 100-watt, 12-volt solar panel by Renogy is built with multiple layers of sheet laminations. The layers make the panel more durable and protect the solar cells in the central layer. These cells are monocrystalline, making them more efficient.
It's designed with bypass diodes that allow the panel to absorb and convert solar energy even in low-light areas and shaded roads. Thus, it is an excellent choice for traveling to cloudier cities.
The panel can withstand heavy loads of snow at 5,400Pa and harsh winds at 2,400Pa. Its frame is also corrosion-resistant, giving it extra protection from the elements. So even when the weather is quite inclement, we can rest assured that our solar panels will survive with little to no damage.
There are pre-drilled holes at the back of each solar panel. That means we can immediately set up and mount it without using power tools to prep and drill the holes. This is excellent for newbies that haven't had experience setting up an entire solar system on their van.
I bought several of these panels in the hopes of building my own camper van solar system, but I found that the power output of the panels was inconsistent. Some of the panels didn't provide 100 watts as promised, but a bit lower than that at around 80 watts.
Pros
Multiple sheet laminations to protect the solar cells
Made with bypass diodes to prevent drops in power in shaded areas
Can withstand heavy loads of snow and harsh winds
Anti-corrosion frame for durable use in the long run
Has pre-drilled holes behind the panel for quick and convenient mounting
Cons
Some pieces perform at less than 100 watts
Renogy is one of the gold standard brands for high-quality, efficient solar panels, and this monocrystalline 100-watt panel doesn't disappoint. Its features make for an excellent staple in any van solar setup.
2. Dokio 100-Watt 18-Volt Portable Solar Panel
This foldable 100-watt solar panel by Dokio is made with monocrystalline solar cells, which have a higher efficiency than other panels.
It has two USB ports so that you can directly charge devices on the panel itself. This is excellent for powering up small devices, like mobile phones or a mini-laptop.
The panel is easy to carry around and transport because of its weight and thickness. It only comes out to 6 lbs, so we can bring it around with us during hikes or rest stops. It's also just half an inch thick, so it's never overly huge or bulky.
I can fold up the panel when I am done using it. The panel is encased in a pocket of thick fabric, which protects it from dirt and dust in storage. The fabric pocket also has a handle, making it easy to hold onto as we walk around or set up camp outside our van.
Another thing I appreciate about this solar panel is that the cables that connect the panel to the controller are quite long. They run at about three meters, so we never have to stress over how close the two components have to be.
Sadly, this solar panel isn't made with waterproof technology, so you can't exactly protect it from damage during even light rains. Plus, the edges of the panels aren't properly sealed, which adds an even bigger risk of water damage during tough weather conditions.
Pros
Made with high-efficiency monocrystalline solar cells
Has two USB ports to charge your smartphones and other small devices
Only weighs 6 lbs and is ultra-thin at just half an inch tall
Foldable into a thick fabric encasement, which also has a handle
The cables connecting the panel to the controller are three meters long
Cons
It's not waterproof and can easily be damaged during light rain
There's nothing like this Dokio foldable panel for easy, breezy recharging sessions at campsites while traveling in your van. It has long cables, USB ports to charge phones, and is quick and easy to transport.
3. Renogy 100W Extremely Flexible Solar Panel
My van's roof isn't completely flat and has a bit of a curve to it, so the top-rated solar panels for van are those that are more flexible. This panel by Renogy isn't just bendable—it's made to create the deepest convex arc possible at 248 degrees to fit an irregular space.
It's ultra-thin at just 0.08 inches tall for it to lay completely flat on our roof, so it's never bulky or space-consuming. It doesn't shake or topple over either. And because the panel's total weight is at a mere 4.8 lbs, it doesn't add extra weight to our van's load.
The panel comes with six mounting holes on the corners, each one reinforced with metal. So you can screw your panel in with grommets without having to drill extra holes yourself.
That said, you can also choose to stick on your panel to the van roof with adhesives. Again, this is the better option for non-professionals since it's way easier to accomplish.
One thing I didn't like is how the grommets looked after a few months of use. They tend to rust as exposed to the elements and harsh weather for far too long. I recommend mounting
this flexible solar panel
with adhesives instead.
Pros
Bends to a 248-degree arc to fit curvy and irregular surfaces
Ultra-thin at just 0.08 inches in height to lay flat on your roof
Lightweight at a mere 4.8 lbs
Six metal-reinforced holes for convenient mounting
Easily mounted with adhesives without screws
Cons
The grommets tend to rust after being exposed to the elements
This flexible solar panel by Renogy does just the trick of fitting into tricky, curvy roofs. It makes a fabulous solar panel for caravan, van, and even boat roofs with a rounded shape.
4. Topsolar 100-Watt 12-Volt Flexible Solar Panel
Here's another flexible panel I'm a fan of, this time by Topsolar. This panel is made with ETFE, which is strong, sturdy, and lasts longer than most other traditional materials used for solar panels like glass and aluminum. ETFE also increases the panel's light transmittance, which is an excellent plus.
The panel is very flexible, making it the perfect power source for vans with curved and irregular roofing. It hugs the roof properly without budging or toppling over.
It's ultra-thin and practically weightless, rounding up at just a bit shy of 4 lbs. As a result, it never leaves our roof looking bulky and adds almost no weight to our ride.
The solar panel has a TPT backplate at the bottom. This layer helps with heat dissipation, lessening the chances of your panel overheating.
It's also waterproof and resistant to excessively high temperatures. So it's perfect when you're traveling to places with inclement weather, whether it's in the form of rain or extreme heat and dryness.
However, I have noticed that the lifespan of the panel's solar cells isn't as promising as that of the panel itself. In just 3-6 months of use, I saw some of the monocrystalline cells start burning out, rendering them useless.
Pros
Strong and sturdy ETFE to increase light transmittance
Very flexible, so it can fit convex surfaces properly
Ultra-thin and weighs just shy of 4 lbs, weightless and never bulky
Has a TPT backplate to dissipate heat, preventing overheating
Waterproof and resistant to extremely high temperatures
Cons
Some of the cells burn out in just several months
Traveling to extra-hot and sunny places in our van is a dream when we have this Topsolar flexible solar panel. This panel is terrific for any campervan solar system.
5. ACOPOWER 120-Watt Foldable Solar Panel 
This foldable solar panel by ACOPOWER puts out 120 watts of power—that's more than most of the panels on this list. It's designed with high-efficiency monocrystalline solar cells that convert up to 25% of the solar power it absorbs into free energy.
The panel contains multiple USB ports. After setting it up at the campsite, we can proceed to charge our phones, cameras, and other mobile devices directly on the panel.
I can fold up the panel into three parts after using it. That makes it super compact and easy to transport. It also never takes up too much space for storage in my van.
It's held upright by kickstands behind the panels. These stands make it easier to position the panels in the direction of bright sunlight.
The panel comes complete with a 10A charge controller (with an LCD screen on it), essential connectors, alligator clamps, and more accessories for your solar system.
One con about this panel is that compared to other portable solar panels, it's quite heavy. For example, many portable panels weigh less than 5 lbs, while this one weighs a total of 8.4 lbs.
Pros
Has high-efficiency monocrystalline cells to convert 25% of solar energy
Multiple USB ports to charge smaller mobile devices
The panel folds into three parts, easy to store or transport
Has stands at the back to set it upright in the direction of sunlight
Packs 10A charge controller, connectors, alligator clamps, and more
Cons
Heavier than most portable solar panels for campers at over 8 lbs
Since I don't mind the extra weight, I've found this portable solar panel by ACOPOWER to be very helpful in setting up when I go camping with my van. It provides high power and allows me to charge my devices, so it does the job well.
6. HQST 100W 12V Solar Panel
Here's another solar panel that offers 100 watts running at 12 volts, this time from HQST. The panels are designed with iron-tempered glass in multiple layers. Thus, it is stiff and tough, resisting impact for fewer damages throughout the years.
The framing is also quite sturdy, seeing as how it's fashioned to resist corrosion. Because of this, you can use these panels outdoors for extended periods.
There are bypass diodes in the panel that allow it to keep working just as efficiently, even without direct sunlight. This ensures that the power will still be up and running even as we pass by dim and shaded areas.
Another thing I love about this solar panel is that the accessories that come with the kit are excellent. The junction box is built with IP65 technology, making it waterproof. Meanwhile, the cable connectors are about 2 feet long. This makes your solar system more mobile and gives you more flexibility as to how you want to set everything up.
My only issue with this solar panel is that it's larger and heavier compared to others. This makes it tricky to set up and mount on top of a vehicle, especially on small to medium spaces like van roofs.
Pros
Made with iron-tempered glass to be extra stiff and resist impact
The panel's sturdy framing resists corrosion
Contains bypass diodes to ensure sufficient power in low-light areas
Has a junction box that is IP65 waterproof for minimal damage
The connectors are 2 feet long, for more mobility and flexibility for set-up
Cons
Large, so they can be tricky to position on smaller vans
With waterproof technology, considerably long cables, and a durable design, this HQST is at the top of my list of the top-tier campervan solar panel kit options.
7. Newpowa 180-Watt Monocrystalline Solar Panel
This Newpowal solar panel emits up to 180 watts of power at a time, which is higher than most other traditional panels. You can attribute this strength in power to its monocrystalline solar cells. These cells provide a higher light conversion rate, resulting in stronger energy.
The panel is framed with aluminum, increasing its durability. The material is corrosion-resistant, so we don't have to worry about damages even when our panel is left outdoors for long periods.
I get a set of accessories along with the panel to complete my solar system. These include a junction box, cable connectors, and more. Thanks to IP65 technology for the junction box and for the numerous connectors, the accessories are waterproof.
The junction box has diodes installed inside. This allows our panel to provide us with free energy even when the area we're traveling in has dim light. It's excellent for areas that are cloudy and not as bright.
My one complaint about this solar panel is that the power output is quite inconsistent. While it perfectly gives off 180 watts most days, it can also emit less than that even when it's hot and sunny outside. It's hard to predict how the panel performs.
Pros
Emits 180 watts, which is higher than most solar panels
Made of monocrystalline solar cells for a higher light conversion rate
The panel has an aluminum framing that resists corrosion
Has waterproof accessories: junction box and cable connectors
Junction box has pre-installed diodes to provide power in low-light areas
Cons
Inconsistent power output even on hot and sunny days
This high-power solar panel by Newpowa is perfect for bigger vans that need extra power to run multiple appliances at once. It's excellent for group trips, where we need to have as much solar energy running the campervan as possible.
8. Mighty Max Battery 100-Watt 12-Volt Solar Panel
The polycrystalline solar cells in this Might Max Battery panel provide a highly efficient 100 watts of power at a time.
The panel is encased in an aluminum framing that resists corrosion, withstanding damage from the elements. It even has drainage holes around the back portion of the frame. Thus, it can easily release any water, preventing damage.
Because the frame is built to be long-lasting and sturdy, it can withstand harsh, inclement weather, be it harsh winds, rains, or even heavy snowfall. It can take a load up to 5,400Pa with little to no damage. This is excellent if we 're traveling in your van across cities with unpredictable weather.
I find that the frame has six pre-drilled holes at the back to make it easier and more convenient to mount on the roof.
The panel comes with essential MC4 connectors. These cables are about 35 inches long, which gives us more mobility as to where you set up our controllers, cables, and panels since short cables don't restrict them.
I just wish that this solar panel already came with mounting brackets as a part of the kit. Since it doesn't, I had to purchase my own separately before installing this on my van's roof.
Pros
Polycrystalline solar cells provide 100 watts of power
Corrosion-free aluminum framing with drainage holes to release water
Frame can withstand harsh winds, rains, and snow up to 5,400Pa
MC4 connectors are 35 inches long for more mobility to set up
There are six pre-drilled mounting holes at the back of the panel
Cons
Doesn't come with mounting brackets to set up the panels
With this Mighty max Battery solar panel, we get a hassle-free set-up and intense durability that can last for years. What better way to bring free energy to our campervan than with a high-quality, high-efficiency panel like this one?
9. BougeRV 180-Watt Monocrystalline Solar Panel
This solar panel by BougeRV is made up of 36 monocrystalline solar cells. These cells are more efficient than other types and can convert up to 21.2% of the solar energy it absorbs into energy to use for appliances and batteries.
The panel is designed with tempered glass. This allows it to be extra durable while at the same time increases light transmittance to 93.8%.
With just one of these panels, you can charge standard 12V batteries. But when multiple panels are grouped, they can be strong enough to charge 24V and even 48V batteries, too.
This panel comes with a junction box that is rated IP65. That means it's waterproof and can withstand inclement weather.
There are mounting holes already pre-drilled behind the panel's frame. We can immediately mount our panel onto our van's roof without having to drill holes on it.
Although this monocrystalline solar panel is designed to be extremely efficient and generate lots of power, it's not perfect. Its main weakness is low-light, cloudy areas, where it doesn't perform as well. It's really at its best when exposed to direct, bright sunlight.
Pros
36 monocrystalline solar cells convert 21.2% of solar energy into power
Made of tempered glass to increase light transmittance to 93.8%
Charge 12V batteries with 1 panel and 24V batteries with multiple panels
The junction box is rated IP65, withstanding inclement weather
Munting holes at the back for no-drilling installation
Cons
Emits minimal power when it's cloudy or isn't exposed to direct sunlight
If we're talking of efficiency and emitting strong power, this BougeRV solar panel is one of my favorites. Its mono cells convert a great amount of solar energy, and its tempered glass design gives us higher light transmittances.
What to Look for When Looking for Solar Panels for Your Van
Made with sturdy, high-quality materials to increase durability and lifespan
Everyone wants their solar panels to last a long time. To ensure that you won't have to repurchase panels often, buy only quality panels made of high-grade materials. Choose panels made with multi-layered tempered glass and have corrosion-free aluminum framing.
Has pre-drilled mounting holes or quick-connect cables for uncomplicated installation
If you're a newbie when it comes to solar panels and don't have that much experience with technical set-ups, you want panels that are easy to install.
There are some that come with too many cables for campervan solar panel wiring. Others even require you to do some drilling with power tools. They can be quite challenging to work with, especially if you're a beginner in the solar panel space.
Instead, go for ones with easy-to-connect cables and have holes pre-drilled onto the back of the panel. This makes it hassle-free and less complicated to set up your solar panels for RV battery charging or camping in your van.
It should work efficiently even in shaded and low-light areas
Since you'll be on the road moving from city to city, the sun's brightness will be inconsistent. At times, your panels will be under the shade without direct sunlight hitting them. Plus, you'll often pass by poorly lit or cloudy cities, too. Your panels' exposure to the sun always changes, depending on where you go.
To avoid any power drops or shortages, purchase solar panels designed to work efficiently even in these low-light areas. Solar panels with bypass diodes are excellent for this.
Flexible enough to bend and hug curved surfaces, like your van's roof
If your van has a curved top, you might want to go for flexible solar panels. These panels create an arc at a certain degree, allowing it to hug irregular surfaces, like van roofs.
Traditional, rigid panels that are too big or heavy might tilt and topple over on flat vehicle roofs, especially when they're not mounted properly. Flexible panels are easier to mount since they can usually be stuck down with adhesives. That means no loose screws or shaky panels.
How Many Solar Panels Do I Need for a Van
You might see people working with just one solar panel for their van while others pile on half a dozen on their roof. It's no surprise that so many van lovers have to scratch their heads and ask, "How much solar do I need for my van?" But the answer is simple: it depends on your power usage.
If you only use your van for quick trips and need power to make sure all your devices are charged, you can do away with just one panel.
However, you'll likely need way more solar panels for van conversion, or if you're planning on bunking in a camper van for long and need appliances to run at all times. Around 4-6 100W panels will do for that purpose. It doesn't matter what size solar panel for campervan you use, as long as they provide the appropriate amount of free energy for you.
Do I Need an Inverter for My Van
Inverters aren't always necessary, but it's a huge help in camper vans if you need to use a lot of electricity. It's also ideal if you're gone for weeks or even months at a time and need high voltage at any given moment to run all your appliances.
But if you're only traveling for a few days and can live without using huge kitchen appliances, you can usually get away with a fully charged direct current battery.
How Do You Attach Solar Panels to a Van Roof
Each solar panel will have different instructions for installation. A common way to set up solar panels on van roofs is to first attach the panels to their mounting bracket, then drill holes in your van roof to lock the bracket in place.
If you need extra help setting up your solar panel van kit, you can try your luck with the brand's technical assistance hotline if it's available. You can also check out YouTube videos or public forums like Reddit to see if other solar panel users have uploaded instructions and other helpful tips.
Conclusion
A road trip in your campervan will never be complete (or comfortable) if you don't have the best solar panels for van installed. It's the key to providing you a hassle-free life when you're on the go.
Whether it's for charging your mobile devices or keeping your fridge running, there's no doubt that solar panels are a must for travel excursions in your camper van. You can't go wrong with any of the options I've rounded up above, so take your pick and experience solar power on the road for yourself.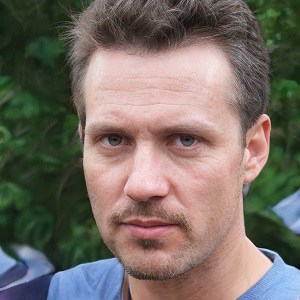 I am Kathleen Miller, staff writer and reviewer of the Avasolar team. Working with the team has been a pleasure for me so far, I hope to bring readers useful information by creating detailed and easy-to-follow contents.