I remember receiving a Seiko solar watch from a good friend, and I have no idea how to reset Seiko solar watch. It was quite a challenge, at first, but I was able to figure it out with a few simple steps. The same actions also recalibrated my dad's old solar chronograph watch and worked fine.
This article is meant to help everyone who has a solar chronograph watch. Especially those made by Seiko, it will help you adjust the clock to sync with the time you want to see on it.
What Do You Need to Follow This Tutorial
While these step-by-step tutorials help reset your Seiko solar watch, it is also applicable to all solar chronograph models. If your watch has an A and B button, either placed adjacent to each other or on each side of the watch knob, you can follow this tutorial.
Make sure the following are checked:
There are no broken or defective knobs or buttons in your Seiko solar watch.
The watch has never been opened nor repaired by unauthorized watch repairmen.
The solar watch has been recharged under an ample amount of light, especially sunlight.
If you have a Seiko solar watch for the first time, this tutorial can also help you set the correct time and chronograph indicators on it.
For Seiko solar watches that are not charging under direct light or sunlight in this case, try to fix this first. The reset won't work if your watch has a low or empty battery. It usually is the case if you haven't used your Seiko watch for a long time.
If the chronograph indicators aren't working, even if the central clock does function well, it could indicate a capacitor issue. You would want to bring this to an authorized Seiko watch repair shop to have it checked for broken parts or capacitors.
How to Reset Seiko Solar Watch
Follow these steps to reset the chronograph and time indicator on your Seiko Solar Watch:
Step 1: Pull the watch crown until you hear or feel the second "click."
You will notice this quickly, as all mechanical watches have this knob that allows you to turn the hours and minutes hand. Pulling the crown stops the clock so you can make time adjustments.
To make the reset, you need to bring up the watch crown until you hear a second "click". The first click is the date adjuster, while the second click adjusts the time. Pull it as gently as you can. Once you have done this, you can now start doing the reset process.
The A button, or the upper button, is the indicator selector. It changes every time indicators on your Seiko solar watch. In some models, it is the only button that does the job in ensuring the adjustment. Otherwise, it is the standard mode adjuster button with the B button, or the laower button, that makes the hand adjustment.
To reset each time indicator on the watch, press and hold the A button for two seconds. You would know which mode is adjusted because that will spin while pressing and holding the A button. Once you have confirmed the time indicator to change, or reset in this case, you can now proceed to the next step.
Changing the hands of each indicator can be done in two ways. You can press and hold to quickly rotate the clock's hand towards the number 12 or 60 or press it one at a time to slowly and carefully do it. I suggest taking the slow pressing to accurately calibrate the chronographs and the second's hand back to 12 or 60.
Step 4: Repeat Steps 2 & 3 for each chronograph indicator
In most Seiko chronograph models, the cycle of adjustment starts from STOPWATCH (topmost mini clock) 1/20 seconds hand, then to the long second's hand, and lastly the STOPWATCH hours and minutes hands. Most chronographs do not feature a millisecond mini-clock but, if it does, it is adjusted on the fourth two-second "press-and-hold" process.
Step 5: Push the crown back to apply the calibration and start the watch again.
Once you're satisfied with the changes, press the watch crown back to start the clock again. Make sure to press it until it touches the watch and sees that the hands are beginning to turn again.
Conclusion
I hope you've picked up some great information from this article to help you on how to reset Seiko solar watch. Did you enjoy this tutorial? Don't forget to check out other solar products, such as solar refrigerator or solar oven and feel free to share your comments in the box below and share these helpful tips on how to calibrate or reset a solar chronograph watch.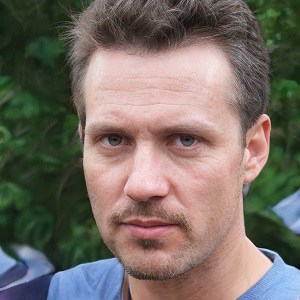 I am Kathleen Miller, staff writer and reviewer of the Avasolar team. Working with the team has been a pleasure for me so far, I hope to bring readers useful information by creating detailed and easy-to-follow contents.