Solar energy is quickly becoming a source of energy for homes and businesses all over the world. The Bureau of Labour Statistics predicts that jobs for solar energy installers will experience a 63% increase between 2018 and 2028. Due to this industrial growth, there are numerous job opportunities available, including that of a solar energy technician whose work is to construct, install, and maintain solar panel systems.
There are several paths on how to become a solar energy technician. Below are some common steps that will gear you towards becoming a successful solar energy technician:
Step 1: Get a High School Diploma
In order to enter into the field of becoming a solar energy technician, you will need to have a high school diploma or its equivalent. High school students who are aspiring to join the solar industry are advised to take courses in math, science, computer, and electronics.
Step 2: Get a Bachelor's Degree
While excelling in high school is a good step to becoming a solar contractor, you still need to earn at least a bachelor's degree. According to BLS, job prospects are highly available for those who have completed a 2-year degree. There are numerous trade schools and community colleges that offer courses for prospective solar energy technicians such as electrical engineering, mechanical engineering, computer science, civil engineering, etc.
Courses may vary from basic PV knowledge and safety to system design. Therefore, as a prospective solar installer, you can take up courses such as solar energy and photovoltaic, energy policy, and geothermal energy. Furthermore, those who have prior construction experience can take up online training courses.
Step 3: Get-On-Job Training
Once you have the above qualifications, the next step is to get on-the-job training. Most PV installers get their training by getting an entry-level job in a solar energy company or solar equipment manufacturers where they get to work with experienced installers. The on-the-job training can last for 1 month to 1 year where you will get to learn about tool use, PV installation techniques, and safety.
Since there are no specific apprenticeships related to solar energy panel installation, workers can learn PV installation by taking an apprentice program in another occupational field like an electrician. In most states, those with electrical skills are qualified to connect solar panels to batteries and inverters. They can also attach the PV system to electrical grids. Journey workers, as well as roofing and electrician apprentices, can fill the photovoltaic-specific training modules.
Some solar PV system manufacturers may as well offer specific training like system overview and skills necessary for maintaining their products.
Step 4: Obtain a NABCEP Certification
Another way to become a solar energy contractor is by obtaining certification from the North American Board of Certified Energy Practitioners (NABCEP). Although this is not mandatory, it is one way to demonstrate basic PV knowledge and professionalism to potential employers.
To be eligible for this certification, you will need to complete a minimum of 58 hours of advanced photovoltaic training via an accredited school. You also need to take 10 hours of construction safety through the Occupational Safety and Health Administration (OSHA) and pass an entry-level exam by NABCEP.
This exam is not a certification, but it aims to show that you have acquired the basic PV systems. Also, you will need to provide documentation that shows you have led 3-5 PV installation projects.
Apart from NABCEP, you can obtain certifications from other organizations like Electronics Technicians Association (ETA) and Roof Integrated Solar Energy (RISE). Electronics Technicians Association Provides PV installer certification, 3 levels certification for renewable energy integrators certification, and many more. ETA certification can only be acquired from an ETA- approved school.
Step 5: Get Licensed
State licensure is important for self-employed solar energy technicians who offer services to the public. The requirements for licensing may vary from one state to another, with some states requiring a specialized solar permit. Additionally, some states may need the North American Board of Certified Energy Practitioners (NABCEP) license.
For this reason, aspiring solar energy technicians are encouraged to check their state's licensing requirements. If you are not certain about your state's solar licensing requirements, be sure to check with the Interstate Renewable Energy Council (IREC). It is wise to get licensed in your own state first before expanding to other states, owing to the reason that licensing can be costly upfront.
Step 6: Enroll for Continuing Education
Finally, take continuing education in order to stay updated with the latest trends and technology. Doing this will make you a highly desired candidate and it will increase your chances of getting your dream job in the solar industry.
Conclusion
With the solar industry growing at an exponential rate, there is no doubt that many people are trying to enter this field. If you are interested in a solar career, the above steps will help you to utilize your skills and choose an educational path that will land you a job in the solar industry.
If you found this article resource, I would love to hear from you. Leave and comment below and don't forget to share it with your friends!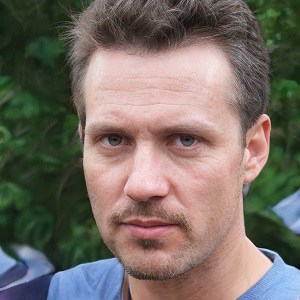 I am Kathleen Miller, staff writer and reviewer of the Avasolar team. Working with the team has been a pleasure for me so far, I hope to bring readers useful information by creating detailed and easy-to-follow contents.