Sure thing, the most renowned means to light up outdoor locations nowadays is using premium quality solar lighting systems. Besides the fact that they are cost-effective options, they are eco-friendly since they don't depend on electricity to operate.
However, since solar lights can't be deemed the cheapest lighting solutions available at present, we need to figure out how long do solar lights last.
The good news is that solar-powered lights are energy-saving and they can certainly last for an extended period if properly taken care of.
How Long Do Solar Lights Last?
It is crucial to point out how long solar lights last so that you can determine whether they're a worthwhile investment or not. Fundamentally, similar to most rechargeable products; solar lights also run out of power and require recharging.
Nonetheless, unlike more rechargeable products, solar-powered fixtures could be exposed to sunlight in the daytime to generate sufficient illumination at dusk.
The solar energy that reaches the solar panel produces power that is stored in the solar-powered light batteries. This energy is utilized once the evening comes.
Take note that the batteries in solar fixtures usually last for two years before they'll require a replacement. Generally, the batteries need to be replaced when they can no longer hold adequate energy to generate illumination at night.
The length of time solar lights last largely relies on either the type of solar panels or battery they are equipped with. Normally, the LED lights utilized in solar are graded for at least ten years. You see, solar-powered fixtures are barely a problem.
What's more, you can make a solar-operated light last longer by altering the type of battery. Usually, the problem with solar lights is the battery.
Please be guided that while batteries are replaceable, the solar panels are not. This means that if the solar panel is the problem, then you can't do anything about it.
Essentially, a solar-powered light consists of a solar panel, battery, light, and controller. Among these components, the battery is commonly the problem why solar lights malfunction.
For this reason, proper maintenance can be the solution. If solar lights are made of premium quality, properly cared for, and maintained, then they are more likely to last for as much as three up to four years.
What about the Replacement Batteries?
To avoid the need to buy new solar lights, you can buy replacement batteries. The replacement batteries must be installed within the solar-powered fixtures.
The light is generated from LEDs. This commonly lasts for roughly 30 years. Please take in mind that solar fixtures perform best if they are positioned under direct sunlight.
The batteries in solar-operated lights provide adequate energy to enable sufficient illumination all through the night.
Solar fixtures provide lighting the moment they discern low levels of light, usually after twilight.
Fortunately, replacing the batteries is no sweat to carry out. The most common rechargeable batteries you can opt for include NiMH (Nickel Metal Hydride) and NiCd (Nickel Cadmium).
This NiMH Rechargeable AA Battery High Capacity is great for transportation safety. Indeed, it can be consistently recharged at least 500 times. This is why it's perceived as a better alternative than using disposable alkaline batteries.
To add, it is ideal for several different uses and is more eco-friendly compared to disposable types of batteries. This type of battery allows you to utilize your device for an extended period with a single charge.
Best of all, you can charge this NiMH rechargeable AA high-capacity battery instantly with the aid of a fast charger. You can do so via standard charging units and solar energy.
Are You Looking for a Solar Light that's Crafted with High-Quality Tempered Glass Solar Panels?
This solar light works as an excellent outdoor solar security light. Installing this solar lighting unit is a breeze. Hence, no worries if it is your first time installing a solar light in your outdoor areas.
Likewise, it is designed with an auto mode function, so it operates on its own. The kit contains two smart remote controls for distance and setting the lighting hours and brightness.
Built with durable materials and an IP67 waterproof grade, it can operate well all year round regardless of terrible weather conditions.
The delighting news is that you can search for countless solar light options at Amazon. The options are limitless; you can freely pick the one that best matches your style and needs.
Please be reminded that when buying solar lights, don't just consider the price of the product. What matters the most is carefully checking the features and functions that the product can offer.
Chiefly, there are affordable solar light options available these days, yet they are manufactured with excellent quality.
Before buying one, consider researching the best brands in the field of solar lighting systems. As you might already know, if the brand you choose is reputable and trusted by uncountable consumers worldwide, then you're in good hands.
Compare various options first, so you could determine their differences. Read some customer reviews to get more ideas as well.
Conclusion
How long do solar lights last will largely rely on the type of battery and solar panel they have. If the problem is the solar panel, then nothing can be done about it. However, if the problem is the battery, then you can replace it at once. You can expect a cheap solar light to last anywhere from two up to four years.
Again, solar lights that are engineered with tempered glass solar panels generally last longer than other available options.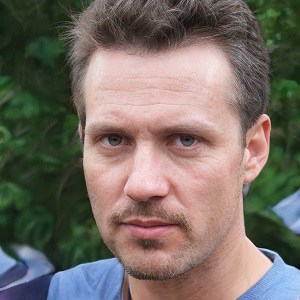 I am Kathleen Miller, staff writer and reviewer of the Avasolar team. Working with the team has been a pleasure for me so far, I hope to bring readers useful information by creating detailed and easy-to-follow contents.