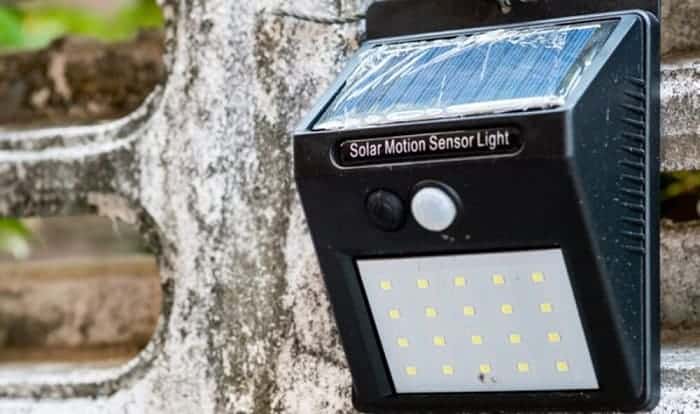 One thing you need to consider when caring for a home is security. It's easy to pick out a nice neighborhood and lock your doors, but you shouldn't be complacent about safety. That's where motion security lights come in.
Motion sensor lights add a layer of protection to your home. They light up when they detect movement, signaling that something is going on outside. They're even better when they're solar-powered since you get to save on bills.
The best solar motion lights will protect you from intruders. They help deter danger and buy you time to call for help when your lights go off in the middle of the night.
It can be tempting to purchase just any random solar motion sensor light as seen on TV. To make sure you pick one that's high-quality and isn't all hype, here's a list of the top-tier solar powered security lights out there.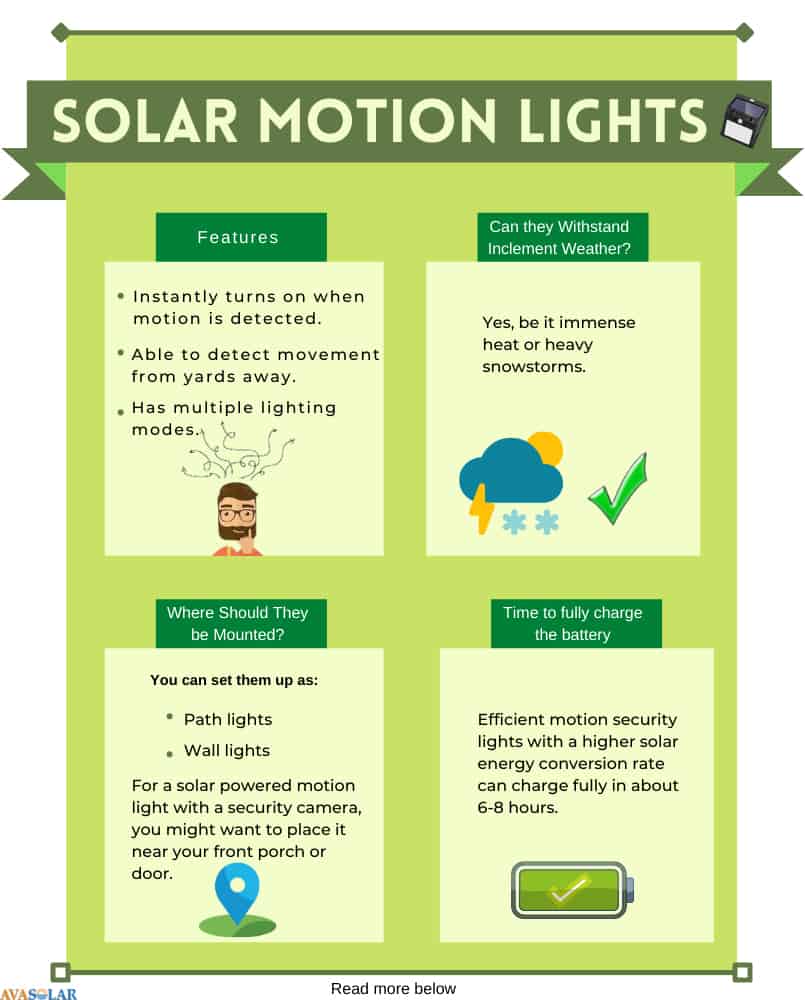 Best Overall
Hmcity Outdoor Solar Lights
✅ IP65 material
✅ Wide 270° angle
✅ 3 lighting modes
Honorable Mention
Aootek Solar Motion Sensor Lights
✅ Sensors are sensitive
✅ Wide-angle LED lights
✅ A bigger solar panel than other
Compact & Mighty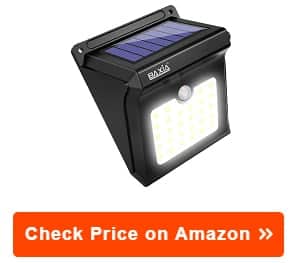 Baxia Solar Motion Sensor Lights
✅ 28 LED bulbs
✅ Poly-silicon solar panel
✅ IP65 technology
Top 13 Solar Motion Light Reviews
1. Hmcity 4-Pack 120-LED Outdoor Solar Lights
Buyers who had their eyes on the Hmcity solar lights we spoke about earlier might want a more value-packed offer from the same brand, such as this 4-pack version.
These lights are designed to absorb as much energy as possible from the sun. They're made with monocrystalline solar panels that convert solar energy at a high 20.5% rate. With their powerful 120 LED beams, they light up your yard brightly at a wide 270° angle.
They're also designed to be very sturdy, which is why they're made with IP65 material, making this option waterproof and resilient against intense storms and snow.
I can choose between three different lighting modes, depending on if I want my light switched on all night or only when it detects motion.
The set-up for these lights is super easy since they're all wireless. You can set each fixture up in mere minutes—all you need is a pillar-hinge or a simple screw to mount it.
There's only one problem with these lights—the positioning of the mode switch. The switch button is on the back of the light, so you can't click on it and change the modes once you've mounted it on a wall.
Pros
Provides immense value with four motion security lights in one set
Monocrystalline solar panels convert solar energy at a 20.5% rate
Lights up brightly and at a wide 270° angle
Made with IP65 material to be durable even when the weather is harsh
Has three adjustable lighting modes
Wireless for easy set-up and mounting
Cons
Can't press the mode switch at the back of the light after mounting
This pack of solar lights with motion sensor mode is perfect for illuminating a whole yard. With its quantity, a high number of LED bulbs, and wide-angle illumination, the set is terrific for keeping our home safe.
2. Aootek 182-LED Solar Motion Sensor Lights
Most solar motion detector lighting systems only light up once they sense movement, but these Aootek lights allow you to choose between three different operation modes.
The home security mode only allows the light to turn on for 15 seconds once movement is detected. Meanwhile, the all-night mode keeps your lights on throughout the evening. Lastly, the smart brightness mode keeps your outdoor space illuminated all night, occasionally getting brighter when movement is detected.
Because the lights have a wide-angle design with 182 LED beams, they're able to fully illuminate your outdoor spaces efficiently. The solar panels are bigger than those of other motion security lights, and the high energy-saving rate at 20.5% helps too.
In my opinion, this product might be the top-rated solar motion sensor light to detect outdoor motion from far away. The lights can detect movement from up to 26 feet away.
The lights are made with IP65 technology, making them weatherproof and water-resistant for the utmost durability.
My only issue with these lights is that they don't stay switched on long after detecting movement in the security mode. They'll only light up about 15 seconds before dimming back down again. This is okay for the middle of the night, but not if you're using them as path lights for parking.
Pros
Has three lighting modes to choose from
Wide-angle LED lights fully illuminate outdoor spaces
A bigger solar panel than other lights with a higher energy-saving rate
Sensors are sensitive enough to detect movement up to 26 feet away
Made with IP65 weatherproof material
Cons
They stay on only for 15 seconds after detecting movements
This solar powered LED motion sensor light is a dream for consumers who want the flexibility to choose how their lights act all night. Its high brightness level and wide-angle illumination make it fantastic not only for security purposes, but for lighting up outdoor spaces, too.
3. Baxia Technology 28-LED Solar Motion Sensor Lights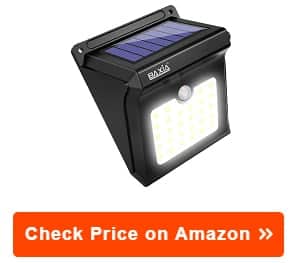 Get the utmost level of luminosity while it's dark out with these Baxia Technology motion sensor lights. They're designed with 28 LED beams to make sure they illuminate our space effectively late at night.
There are built-in motion sensors that are sensitive enough to detect movement from 3-5 meters away, which helps increase your home security. Intruders and unwanted animals won't stand a chance with these highly perceptive sensors.
The solar panels are built with poly-silicon, a material that allows for faster charging during the daytime. With this, it only takes about eight hours to fully charge your lights' batteries.
Don't worry about harsh weather either. These lights are heat-resistant and designed with IP65 technology to make them frost-resistant, so they don't get damaged during heavy snowstorms or incredibly hot summers.
However, you need to ensure that the lights charge fully while the sun's out. If the battery isn't fully charged, you may deal with lights that are way too dim during the night.
Pros
Made with 28 LED bulbs to ensure the utmost luminosity when it's dark
The motion sensors detect movement as far as five meters away
Has a poly-silicon solar panel for faster charging under sunlight
Takes only eight hours during the day to fully charge
Designed with IP65 technology, resistant to both heat and frost
Cons
The batteries have to be fully charged, or else they will stay dim at night
These Baxia lights make for
terrific solar porch lights
with motion sensor for people in a city where the sun shines bright every day. They're bright, charge fast, and are weather-resistant—what more can I ask for in motion security lights?
4. AmeriTop 128-LED Outdoor Solar Motion Lights
Here's another three-head light that captured many people's interest—this time in an economical two-pack for an amazing value. In one set, I get two ultra-bright lights.
Each light is made with 128 LED beams that release a total of 800 lumens, giving me a satisfyingly bright light.
What's awesome is that the solar cells on the panel are made of polycrystalline, allowing for a higher energy conversion rate at 20%. These solar cells are so efficient that they work even in the colder winter months.
The solar motion lights shine within a 270° angle from where your lights are set up. The built-in motion sensor can also sense movement up to 26 feet away.
Setting up these solar motion lights is easy because I don't need to deal with any wiring to get it done. I can simply mount them with the screws included in the pack.
Unlike other solar motion lights, this set unfortunately doesn't allow users to adjust the lighting modes. It works one way only—it lights up when it detects motion and stays on for 30 seconds. If you want to customize how your light operates, you may not like these solar motion lights.
Pros
Awesome value with two ultra-bright lights in each set
Its 128 LED beams release 800 lumens of bright light
Polycrystalline solar cells have a high energy conversion rate
Efficient even in the winter
Shines within a 270° angle and detects motion up to 26 feet away
Wireless installation makes it easy to set up
Cons
Doesn't have adjustable lighting modes
Enjoy high solar cell quality, a wide motion sensor detection range, and outstanding value for money all at once with these solar motion lights from AmeriTop.
5. Sezac 42-LED Outdoor Solar Lights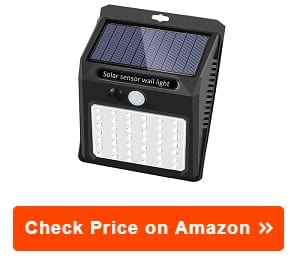 These motion sensor lights by Sezac are designed with 42 ultra-bright LED bulbs to illuminate your outdoor space adequately. They boast three different operation modes I can choose from, whether I want a light that stays on consistently all night or gets brighter when it detects movement.
They're made with IP65 waterproof material, making your lights more sturdy and resilient against tough weather conditions like a thunderous storm.
A rechargeable lithium-ion battery powers these solar lights. The battery takes only about eight hours to fully charge under the sun, allowing you sufficient power for an entire night.
Bulk buyers looking to acquire multiple lights are in luck. Customers will get awesome value for money when buying this set of lights, since they'll get six solar lights in a single pack.
One downside to this set of lights is that the lifespan of each light isn't consistent with the rest. After several months of using the whole set of six, one or two of the lights died out while the rest worked perfectly fine.
Pros
Designed with 42 LED bulbs for adequate outdoor illumination
You can choose between three different brightness settings
Made with IP65 waterproof material to make the lights more durable
Powered by a lithium-ion battery that takes only 8 hours to fully charge
Terrific value for money because you get six lights in one pack
Cons
The lifespan of the six lights isn't consistent with each other
These super bright motion lights provide great bang for the buck. I get a decent number in one set to light up an entire space if I wish. Plus, they help me save money on electricity.
6. Otdair 3-Head Solar Security Lights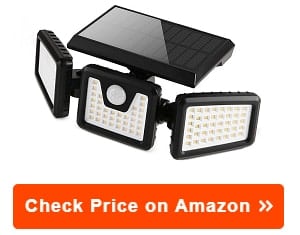 Everyone who lives in a low-light or cloudy city needs to check out these security lights by Otdair. Their built-in lithium batteries can charge very well even in low light areas, storing up to 30 hours of power for nighttime.
The lights have a three-head and multi-joint design, allowing me to rotate each head up to 360°. This makes it easy to customize where I want my lights to be pointed each night.
They have motion sensors that detect movements from 33 feet in distance. When they detect commotion, the lights automatically shine for 30 seconds to alert you.
Users can rest assured that these lights won't be damaged by heavy rains, heat waves, and even snowstorms. They're made with IP65 waterproof material that makes them resistant to horrible weather.
On the downside, these motion sensor lights are not very big. They are certainly bright, but anyone who prefers lights that are huge might not be very happy with these.
Pros
Can charge efficiently even in low light areas
The built-in rechargeable lithium battery can store 30 hours worth of light
Has a three-head, multi-joint design; each head is rotatable up to 360°
Detects movements from 33 feet away and shines for 30 seconds
IP65 waterproof, no need to worry about rain or heat damage
Cons
Not suitable for those who want huge lights, given its size
These Otdair lights are excellent for people in areas that don't see a lot of sunshine but still want to try out motion solar lights. If my friend ever needs a three-head light that charges efficiently in low-light areas, I will not hesitate to recommend this choice.
7. Claoner 128-LED Solar Motion Lights
These 128-LED Claoner solar motion lights boast a broad illumination range that lights up a 270°-wide outdoor space, unlike other lights that have a limited ray of light when switched on.
The lights have a motion sensor that can detect movements and commotion as far as 12-20 feet away from where your light is mounted.
I can choose between three basic yet super beneficial brightness modes for these lights. Whether I want a dim light all night or a light that goes brighter when it senses trouble, there's a setting for me.
The IP65 design of these lights makes them resistant to damage from snow and rainwater. Because of this, I don't have to worry about ruining my fixtures in inclement weather.
I got my money's worth thanks to this 4-pack offering—four solar motion lights in one set. Now that's a deal that can't be beat!
One thing to remember about these solar motion lights is they don't work at their best when they charge in cloudy weather. They're not as forgiving as other solar lights in low-light areas, so buyers need to ensure they're under direct, hot sunlight when they charge.
Pros
A broad illumination range of 270°, unlike most standard lights
The motion sensor can detect commotion 12-20 feet away from the light
Has three adjustable brightness modes for choosing
Resistant to snow and water because of its IP65 design
Offers excellent value because shoppers get four solar motion lights per set
Cons
They don't charge well in cloudy weather
I was looking for a simple and fuss-free yet efficient set of lights, and this 4-pack by Claoner met my need easily. With their adjustable brightness modes and wide illumination angle, these solar motion lights get the job done.
8. Luposwiten 28-LED Motion Sensor Solar Lights
These motion lights by Luposwiten are crafted with 28 powerful LED beads that emit a total of 400 lumens, which offers excellent brightness for decent-sized yards and pathways.
They have an intelligent motion technology system that can sense movements from as far as 16 feet away, allowing you enough lead time to check out what caused the lights to shine outside your home.
You can enjoy these lights for up to 5,000 hours, meaning they could potentially last you years and years of use. They're also made of IP65 material, making them waterproof and durable, adding to their long lifespan.
Installing these solar lights is super easy since we don't need any wiring to do so. We can mount them anywhere that's convenient, be it on the walls of our home or the gates by our driveway.
But unlike some of the awesome solar lights options on this list, these motion sensor lights don't offer adjustable lighting modes—just on and off modes. That means you can't choose to use these lights to illuminate your yard all night.
Pros
Created with 28 LED beads that emit 400 lumens for excellent brightness
Its intelligent motion detector can sense movement up to 16 feet away
Has a lifespan of 5,000 hours, so it can last you years
Can withstand tough weather because of its IP65 waterproof material
Wireless installation means you can mount the lights anywhere
Cons
Doesn't have that many lighting modes to choose from
These motion sensor lights from Luposwiten will satisfy customers who value longevity the most. They'll last for a whopping 5,000 hours and withstand the harsh elements.
9. AmeriTop Solar Outdoor Lights
These motion lights by AmeriTop are designed with three separate lighting heads to increase lighting coverage. The heads can be rotated vertically and horizontally, so I can shed light exactly where I wish.
You get super bright and luminous lighting with this set of lights because together, the three heads emit 1,600 lumens worth of illumination.
Another great thing about these lights is the sensor's wide detection range. It's able to detect movement from 49 feet away and at a 180°-wide angle from where you mount the light.
The high-efficiency solar panel is a dream in terms of charging capacity. It only takes a few hours to fully charge the battery, so you don't have to sweat it even if your solar panel isn't exposed to direct sunlight for that long in the daytime.
These lights are durable because of their IP65 material, allowing them to survive the impact of harsh rains or snow.
My only con for these solar lights has to do with how sensitive the sensors are. I find that sometimes, the motion lights don't activate if the movements detected are subtle, like a small dog passing through.
Pros
Designed with three rotatable lighting heads
The motion lights emit 1,600 lumens, which is super bright and luminous
Can sense motion up to 49 feet away and at a 180°-wide angle
High-efficiency solar panel that charges fully in just a few hours
Made with IP65 technology to survive the impact of harsh climates
Cons
The solar lights don't always activate when the movements are too subtle
Because these AmeriTop solar lights charge super fast, I never have to worry about running out of power to protect my house during the night. Plus, their high brightness and wide detection range prove that they're of top-class quality.
10. GLORIOUS-LITE Solar Security Outdoor Lights
Anyone who wants solar lights that will last a long time should check out these motion lights by Glorious-Lite. The panels are made with polycrystalline silicon, which has a reputation for being durable and longer-lasting than other silicon materials.
The motion lights have sensors that detect movements up to 72 feet away. With this feature, you can be made aware of any unwanted trespassers before they get too close to your house.
There's a knob on the motion light to let me adjust how long I want the lighting time to be. I can even go for the maximum time of 120 seconds of brightness after each detection of movement.
The cable that connects these solar lights to their panel is 15 feet long, which allows for the flexible positioning of your motion lights.
But like all motion sensor lights, there are a couple of things about these solar lights that need a bit of improvement. For one thing, it takes two days under direct sunlight to charge these lights' batteries.
And even when you do take the time to charge it fully, you only get around 50 minutes worth of bright light from it. That said, 50 minutes is a decent amount given that your solar lights will only brighten up for 120 seconds once they detect motion.
Pros
The solar panels are made with long-lasting polycrystalline silicon
Sensors detect movements up to 72 feet away for the utmost security
Adjustable lighting time, with a maximum length of 120 seconds
The cable that connects the light to the panel is 15 feet long
Cons
A fully charged battery can only give you 50 minutes worth of light
Takes two days under direct sunlight to charge the battery
These motion sensor lights will fit anyone not looking for a light that stays on all night. They light up for two minutes upon motion detection and movement from yards away, making them the ultimate solar lights for house security.
11. TBI Pro 216-LED Solar Outdoor Security Lights 
This solar powered security light with motion sensor by TBI Pro is among the brightest powerhouse motion lights you'll ever encounter. It's made with 216 LED lights to emit a whopping 2,200 lumens of bright, intense light.
The lights can illuminate a large coverage of outdoor space at 800 square feet, which is perfect for a huge front lawn or backyard. Its motion sensors can also detect movement from a long-distance range of up to 40 feet away—another reason why it's terrific for huge spaces.
I can rotate the lights up to 355°, giving myself flexibility as to where I want my lights to be directed.
These lights will last you a long time because they're made with IP65 technology, elevating their sturdiness and durability. This technology makes the lights waterproof and storm-resistant, so they can withstand any weather condition.
While the light fixture is easy to rotate and adjust, I can't say the same for this light's solar panel. The panel is fixed onto the wall after you mount it, so you can't adjust its angle and direction to collect sunlight easier.
Pros
Designed with 216 intense LED lights that emit 2,200 lumens of light
Has a large light coverage of about 800 square feet
Its motion sensors can detect movement from up to 40 feet away
The lights can be rotated by up to 355° to light up any area of your yard
Waterproof and long-lasting thanks to IP65 technology
Cons
The solar panel is mounted in a fixed position, so you can't adjust its angle
Everyone wants powerhouse solar lights to protect their house at night. When it comes to the best and the brightest motion sensor lights out there, these TBI Pro security lights are an absolute frontrunner. The intense brightness and huge light coverage area make them a winner.
12. DrawGreen DG08-A Outdoor Solar Motion Sensor Lights
Customers looking for a super bright light for a bigger outdoor space should check out this model. These DrawGreen motion sensor lights provide intense luminosity, thanks to the 1,400 lumens they emit. They can emit light up to 50 feet away.
The light fixtures are made of aluminum alloy to ensure only top-notch durability. That way, you can be sure the lights will last you a long time.
There's a built-in motion sensor in the lights that can detect movements from up to 26 feet away, adding excellent home security for you and your family.
The lights are also highly customizable. For one thing, they can be rotated 360°, so I can point them wherever I please. There are also a few lighting settings. One of them—the dim light setting—can last three whole days on a full battery charge.
One thing I don't quite like about these lights is that the solar panels can't pivot sideways, only up and down. So if the sun is to the east or west, I can't point the panel in its direction.
Pros
1,400 lumens that reach up to 50 feet away
Made of aluminum alloy to ensure the durability of your light fixture
Its built-in motion sensor detects movement from up to 26 feet away
The solar light can be rotated to 360° and have different light settings
The dim light setting can last as long as three days on a full battery charge
Cons
The solar panel can only pivot up and down, not sideways
This strong,
ultra-bright solar powered floodlight
with motion sensor is excellent for lighting up huge outdoor spaces. Its ability to shine light at wide angles and long distances is terrific if users have a particularly large front lawn.
13. TBI Pro Super-Bright 298-LED Outdoor Solar Lights 
These ultra-bright lights by TBI Pro are perfect for illuminating huge outdoor spaces and even commercial grounds. They're made with 298 LED lights that emit 2,500 lumens of intense brightness.
You can choose between three modes of lighting with these solar lights—a dim all-night light, a motion-detecting safety light, and a mode for all-night lighting that goes brighter when motion is detected.
These motion lights have a wide angle, lighting up the ground beneath them up to 280°, covering up to 1,600 square feet of space. Their enhanced motion sensor can detect movements up to 40 feet away—another bonus for an already impressive set of solar lights.
When the batteries are fully charged, these motion lights can give off light for a whopping 12 hours. Thus, I can rest well, knowing my garden will be lit all night.
Unfortunately, there's one design flaw with these solar lights. The light mode switch is positioned at the back of the motion lights. Because of this, it's hard to change the lighting mode once the solar lights have been mounted in place.
Pros
Perfect for big spaces and commercial areas
Almost 300 LED lights and 2,500 lumens
Has multiple light modes users can select
280° lighting angle and 1600 square feet coverage
Enhanced motion sensor that detects movements from 40 feet away
When fully charged, the battery can give off 12 hours worth of light
Cons
The switch for the lighting modes are at the back of the light
These super-strong motion lights by TBI Pro are a must when I want to protect and light up a huge house or commercial space.
What to Look for When Buying Solar Motion Lights
Instantly turns on when motion is detected without a long waiting time
When you're protecting your home, time is of the essence. Make sure your solar powered motion lights switch on as soon as they detect motion so that you can know right away that something may be happening outside your home.
Some solar motion detector lights have a couple of seconds of waiting time. While this doesn't sound so bad, it could spell a huge difference in protecting your home.
A long waiting time before your light goes off allows possible intruders to hide before you even notice them, defeating the purpose of getting motion security lights installed.
The motion sensors should be able to detect movement from yards away
The best solar motion lights should be able to capture and detect movement at a distance, ideally up to 15 or more feet away.
This wide scope helps signal any unwanted visitors even if the intruder is far away from the light. It also helps keep any stray animals from getting too close to your yard or gardens before they even get there.
Has multiple lighting modes to choose from
Your solar security light with motion sensor should be able to adjust to your needs on any given night. Because of this, make sure you get motion security lights that come with different operation modes for you to choose from.
This gives you the flexibility to choose whether you want your solar lights on an entire night and get brighter when motion is detected, or if you're more lowkey and want the fixture to stay dark and only light up when someone is around.
Can Solar Motion Lights Withstand Inclement Weather
Yes, many outdoor motion sensor lights are designed to withstand tough weather conditions, be it immense heat or heavy snowstorms. These motion lights are the ones that are made with IP65 or IP67 technology, which allows them to be water-resistant.
Where Should Motion Security Lights Be Mounted
Your motion security lights are best mounted where you think trespassers and unwanted visitors are likely to pass. You can set them up as path lights or wall lights a few yards away from your porch. That way, your motion sensor lights can alert you while any intruders are still a bit far from your front door.
For a solar powered motion light with security camera, you might want to place it near your front porch or door, so you can capture footage of any intended break-ins at a good angle.
There are no rules for where you should set up your outdoor solar motion lights. It all really just depends on what areas need added security, like dark and narrow pathways, to give you peace of mind at night. So the choice of where to mount your lights is entirely up to you.
How Long Does It Take to Charge a Solar Motion Light
Each solar powered motion sensor light has a different charging time according to its make and design. Some will take all day basking under the sun to charge. Meanwhile, more efficient motion security lights with a higher solar energy conversion rate can charge fully in about 6-8 hours.
To ensure that your motion activated solar lights will have enough power throughout the night, try to purchase ones that take less time to fully charge the battery. This is so that you can rest assured your battery has stored enough energy even if the sun goes down earlier than you expect.
Conclusion
Setting up a couple of motion security lights will give you extra reassurance that there isn't any funny business in your home. It's a great way to scare off trespassers while shedding light for you if you're passing by in the dark or coming home late.
Looking for the best solar motion lights can be stressful, especially since you probably want only the most high-quality and energy-efficient when it comes to your home's security.
Hopefully, this round-up of the top-rated solar motion security light options can help everyone weed out which ones are bad and which they can rely on.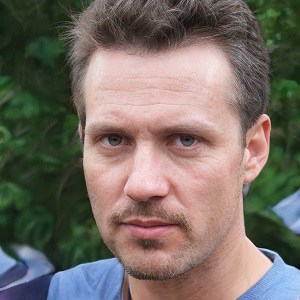 I am Kathleen Miller, staff writer and reviewer of the Avasolar team. Working with the team has been a pleasure for me so far, I hope to bring readers useful information by creating detailed and easy-to-follow contents.