Have you experienced finding a watch you kept in a box for a long time, and you're excited to use it only to find out that the batteries died out? Although there are ways to make it work again, it's much easier if you can just wear it right away.
For solar watches like Seiko, this won't be a problem. Nevertheless, many people still doubt these watches' reliability.
How long do Seiko solar watches last? Continue reading to find out.
Developments in Seiko Solar Watches
Similar to the technology used in luminous watches, solar watches use various kinds of technologies. It means that the Seiko solar watch that I've owned for a couple of decades now are not the same as the solar watches Seiko manufactured in recent years. You can't expect the new model of iPhone having the same functions as the iPhone 1, right?
Massive developments in storage capacity and efficiency have taken place since Seiko solar watches have been introduced in the market. I just bought a Seiko Prospex Divers watch, and I like that it has a 10-month power reserve. Also, most solar watches now don't need charging which can range from 1 month to over 8 years.
Aside from functionality, the design has improved much as well. You can see various styles from dressy to sporty. To sum up, in terms of reliability and design, don't compare modern Solar watches with the ones made many, many years ago.
Not Completely Solar for Seiko Solar Watches
It is a fact that solar-powered watches do not get all their energy from the sun. They can both get power from sunlight or artificial light such as light bulbs. Therefore, it is safe to say that it's not only long-lasting but also reliable since you can charge it either you're in or out of your house.
Always Charging
One of the greatest advantages of Seiko solar watches is that it virtually charges all the time. Therefore, the power reserve is mostly used when there is no other source of light. Some Seiko solar watches have a lot of power reserve, so you're unlikely to run out of power unless you decide to live in the dark.
Nevertheless, there are 2 things you need to remember for the charging aspect of solar watches from Seiko. First, if you regularly recharge this kind of watch, the battery will deteriorate fast just like any other rechargeable batteries. There's a high chance that the battery will fail if the maximum number of recharging is reached.
Second, proper storage of the battery to guarantee its best performance is another recommendation of Seiko. They also suggested keeping your solar-powered watch in an area where the dial faces the direction of your window so that the battery can be charged with the use of sunlight.
Even though these may turn you off a little, how long your watch lasts depend on how you use and take care of them.
How Long Do They Exactly Last
According to Seiko, the batteries in their solar watches should last for a decade. With this length of time, the risk of environmental pollution from throwing away used batteries is greatly lessened.
The main advantage of Seiko solar watches is they're maintenance-free. Therefore, battery modifications or replacing the electric battery is not needed.
Seiko solar watches last long due to its design. Some solar-powered batteries tend to look bulkier. These watches also utilize wrist actions to have power.
Although it can be charged with either sunlight or artificial light, sunlight can charge your Seiko solar watch faster. You can have it fully-charged for 3 hours. One full charge can last for 6 to 12 months even if used in a completely dark room.
In addition, Read our latest guide to the most popular deep cycle battery chargers and top-rated solar battery maintainers.
Conclusion
Finally, the question, how long do solar watches from Seiko last? has been answered. Seiko has been manufacturing watches for a long time, so there's no doubt that their solar watches are long-lasting and reliable. With a lot of new technologies and developments, we can expect more advancements from their watches in the future.
Seiko solar watches are also earth-friendly because of its batteries. If you're interested in getting yourself a new solar watch, I recommend checking out Seiko Prospex Divers watch.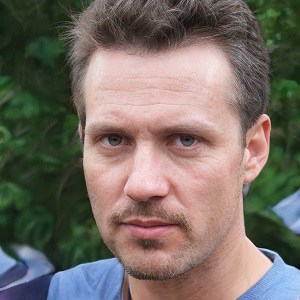 I am Kathleen Miller, staff writer and reviewer of the Avasolar team. Working with the team has been a pleasure for me so far, I hope to bring readers useful information by creating detailed and easy-to-follow contents.