Are you planning to go solar? Are you a new user of this technology? Are you wondering what can a 45 watt solar panel power?
A 45 watt solar panel is ideal for users who want to start a solar power journey. However, as a newbie in solar technology, it's necessary to inspect the size of a 45-watt solar panel to determine the amount of space it'll consume. In this post, let's explore the significant aspects of using this solar panel.
What Can a 45 Watt Solar Panel Power?
A 45 watt solar panel is reasonably practical to use for the following:
Fish finder, ATV, trolling motor, car, smartphone, lawnmower, GPS, and RV
Solar fountain, power bank, and camp lighting
12-Volt battery charging
Keep in mind that a solar panel with power below 100 watts is a perfect alternative for charging 12-volt batteries. Charging a battery and keeping it alive is challenging when you're not utilizing a battery or vehicle.
Such a lightweight and portable solar panel can ensure quick charging with the aid of solar from the sun's energy. With it, there's no need to deal with grid connectivity. Additionally, using a 45 watt solar panel, trolling motor charging is more straightforward now than before.
Chiefly, using solar energy offers you limitless power under the sun. In the same way, there's no need to worry about low batteries for your smartphone. You can quickly charge the gadget during the daylight wherever you are, so long as you connect with a converter.
What's more, a 45 watt solar panel guarantees valuable features with vehicles. It is smooth sailing to use for an exhaust fan, operate a solar car heater, and charge the battery.
With battery connectivity, a 45 watt solar panel can operate LED lights at dusk.
How Big is a 45-Watt Solar Panel?
The design of a solar panel largely relies on the manufacturer. Different brands produce different designs as well as shapes. Most importantly, it's significant to examine the efficiency of the solar cells along with the size.
The size is merely a factor linked to the external shape. As previously mentioned, a 45 watt solar panel kit is a perfect option for those who prefer to start using solar power.
If you have previous experience utilizing solar panels for your home, you might be aware of the 100-watt solar panel size. Regardless, it is essential to explore a 45 watt solar panel to determine how much space it would take.
Generally speaking, this solar panel is designed with a total of 36 cells. Further, it measures 30-inches in height and 17-inches in width. Fundamentally, such a size is ideal for outdoor and home applications.
Portable as it is, it allows you to obtain energy wherever you prefer. This is all thanks to its super lightweight design. It is worth noting that makers of solar panels focus on the design that's ideal for users.
You can utilize a 45-watt solar panel to link multiple devices outdoors since it comes in a compact size. Essentially, if you think you should use the space in your home for other applications, you can pick this solar panel.
How to Use a 45-Watt Solar Panel Kit?
A 45-watt solar panel kit is an excellent option because it is practical for several uses. Fortunately, it is a breeze to put together, and once correctly set up, it can begin generating clean and free energy from the sun instantly.
Keep in mind that the process is all about opening, putting together, and affixing the solar modules (if there are multiple). You need to ensure that you direct the solar panels to the sunlight and set it at a perfect angle by using an aluminum stand. Note that such an approach helps to obtain the maximum wattage.
Then, you'll need to utilize the adapters to link the batteries. You can now use the panel for multiple off-grid applications. You can employ it for sheds, camping, light poles, distant country places, boats, gates, recreational vehicles, etc.
A 45-watt solar panel kit will generate approximately 270 wattages daily, depending on the sun's availability. This energy is already sufficient to power a deep-cycle battery. Also, a 45-watt solar panel system can charge different types of batteries, including lead-acid, sealed, flooded, and GEL.
For those looking for a recommendation, the Thunderbolt 45 watt solar panel kit is highly recommended for small appliances, laptops, lighting, and charging mobile phones.
Meanwhile, consider watching this Harbor freight 45 watt solar panel kit video for more ideas:
What are the Perks of Using a 45-Watt Solar Panel?
Aside from portability, ease, and convenience of use, users can delight in plenty of benefits when using a 45-watt solar panel.
First, you can conveniently convert the energy without wasting much time since this device works with plug-and-play activity. Some solar panel systems make it easier for you to alter the tilt angle to ensure heightened sun exposure and enhanced efficiency.
Apart from this, the lightweight and small size of a 45-watt solar panel makes it handy and easier to carry with you anywhere. Some models have an integrated charge controller, giving users more convenience.
It is possible for a 45-watt solar panel to be weather-resistant, which allows continuous operation even during rainy days and hot or humid occasions. If the energy conversion is efficient, you can benefit from the efficient output in sunny and overcast conditions.
In addition to these, products with premium quality protecting layers help keep the surface safe from saltwater sprays.
You see, a 45W solar panel is a practical option for producing instant power. Moreover, you can utilize a power storage device or generator with this standard solar panel unit.
Lastly, a 45-watt solar panel is affordable, so this means you can save more in the long run. A 45-watt solar panel kit is a wise investment since most are supported by warranties on materials and workmanship.
Conclusion
Hopefully, the information discussed above clearly answered your question, "what can a 45 watt solar panel power?" As mentioned, using this solar panel system is beneficial in many aspects. Undeniably, the additional power obtained from this unit immensely improves your solar power experience.
These are the benefits of using a 45-watt solar panel:
Ideal to use for many outdoor and home applications
Quick and painless setup process
Instant way of obtaining sufficient energy
Conclusively, this portable, small and lightweight solar panel can significantly help you save more money and energy using free and clean energy from the sun.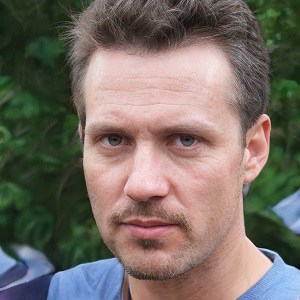 I am Kathleen Miller, staff writer and reviewer of the Avasolar team. Working with the team has been a pleasure for me so far, I hope to bring readers useful information by creating detailed and easy-to-follow contents.