Many consumers are searching for reasonably priced off-grid systems, and Harbor Freight solar panels are one of the top options. Are you wondering how long do Harbor Freight solar panels last? A lot of buyers pick this brand due to several reasons.
First, they manufacture portable and affordable solar panel systems; secondly, these solar panels are adept at generating an adequate amount of energy. But, more importantly, harbor freight solar panels can last from 5 to 8 years.
Essentially, such factors are valuable in making the final buying decision. In this post, let's explore more about Harbor Freight solar panels.
How Long Do Harbor Freight Solar Panels Last
Amorphous solar panel systems are generally expected to have a service life of 5 up to 8 years. They are straightforward to install, and the entire setup is not costly compared to hiring an electrician. You also won't need to spend more running the wiring from the house approximately 90-feet away and burying the lines.
The Advantages of Harbor Freight Solar Panels
In this Harbor Freight solar panel review, we'll view the pros of the system.
Harbor Freight solar panels have been specifically designed with excellent mobility features. The entire system allows a workable small space, and you can install it in no time.
In addition to this, the kick-out stand situated on the rear section of the panels does not offer the most durable support; regardless, it's useful for an adaptable setup. Changing the angle of the solar panels to keep an eye on the sun's movement is a breeze and valuable for optimizing power capture.
The system is practical as it provides a sufficient amount of energy to run appliances and lights when on the go or for other outdoor activities. Also, ensure that the solar panel system can optimally charge your battery at daylight so that you could utilize it at dusk. Check if the system charges the battery for 8 hours.
Priced at a reasonable cost, Harbor Freight solar panel system is an entry-level system that works excellently for its purpose.
Ease of Installation and Use
Many homeowners who have already set up this system find it pretty intuitive and beginner-friendly. So long as you carefully follow the user guide, it is easy to connect all the panels together and get the solar panel system working.
Are Harbor Freight Solar Panel Systems Worth it
There's no denying that Harbor Freight solar panels provide a more unique access to solar energy. Many people who have already used these solar panels have reported that they might not be the fanciest and most robust systems you can purchase; however, they are less expensive.
Moreover, they execute the task they are specifically designed to do. Such solar panels are effortless and quick to install and use. And they are durable enough for their applications. Hence, if you're searching for a less expensive and portable solar system; this is good enough for your purpose.
Be that as it may, if you search for a home solar panel system that produces ample energy, a different model might be needed. Harbor Freight solar panels are ideally fitted to use away from your place. Indeed, they are excellent access to the world of free and renewable energy from sunlight.
Exploring More about Harbor Freight Solar Panels
Harbor Freight 100 watt Solar Panel Kit Review
As aforementioned, Harbor Freight is one of the less expensive options available nowadays. They usually come in pretty affordable kits. When buying Harbor Freight solar panels, a 100-Watt solar panel kit generally does not contain two critical items: an inverter and a 12-Volt battery.
Please note that a power inverter is necessary. It converts the DC power produced by the panels to alternating AC power, which you could utilize to run your home appliances.In addition, you can utilize this if you have an extra car battery.
Convenience and Ease of Installation
For beginners, the setup process may take a bit of work and time. This is why it's recommendable to understand the user manual first and ensure if the unit is in complete working order.
At first, it commonly takes a while to get everything in place and determine which cable is linked to what. Nonetheless, it isn't pretty intricate, and installing the solar panels in your outdoor areas pointing at the sun can be a cinch.
The solar panel system typically contains solar panels with 25-Watts. Furthermore, they are designed as amorphous silicon solar cells that operate excellently despite overcast conditions and under direct sun exposure.
Likewise, they commonly contain several accessories, such as the required cables and a stand to reinforce the solar panels. The uncomplicated solar charge controller enables you to track the amount of energy you produce rapidly.
Also, the panels contain a couple of LED lights with USB ports that are pretty portable for utilizing the unit on the go. Solar panel kits from Harbor Freight are generally lightweight, so setting them up is not burdensome.
Harbor Freight solar panel systems execute an exceptional job of fully charging a 12-Volt battery to operate home appliances such as a fridge, LED lights, and a TV. Fundamentally, the most crucial test of the unit is to ensure that it can produce sufficient energy on a normal day to power the battery optimally.
It's recommendable to test the system on a sunny day. Check the charger controller a few times to inspect if everything's working fine and if the solar panels are generating power.
Try to come back and check again after roughly 8 hours, after you've set up everything. If the battery is completely charged, then this means that the system is ideal for optimally charging a 12-Volt battery.
Heads Up
Keep in mind that, just like a Harbor Freight 15 watt solar panel, a 100-Watt version won't also completely power an entire home. As you might already know, 12-Volt is adequate only to operate lights, mainly if you utilize appliances like TV and LED fixtures.
Additionally, the Harbor Freight solar kit is not ideal for air conditioners and home heating systems.
Nevertheless, if you wish to utilize these panels as a backup system at your place during power interruptions, they are reliable for that purpose. Further, you can refer to a more complex system setup with more robust electricity storage or utilize a few car batteries.
But, consider that you could anticipate a Harbor Freight 100w solar kit to charge roughly one 12-Volt battery a day.
Key Takeaway
Did we answer your question about how long do Harbor Freight solar panels last? Hopefully, from this post, you gained more ideas on whether or not these solar panel systems are the right option for your solar power needs. As mentioned above, the features that make this system an ideal alternative include:
Ease and convenience of setup
Portable and affordable
Can last for roughly 5 to 8 years
Sturdy enough for their purpose
Please be reminded that such systems come with limitations, so it's strongly suggested to consider them before making the final buying decision. Harbor Freight solar panel systems are undoubtedly a first-rate introduction to the world of renewable energy from the sun.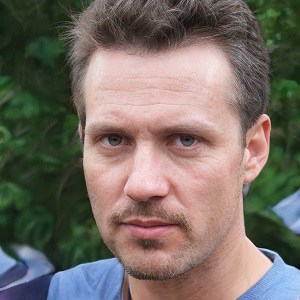 I am Kathleen Miller, staff writer and reviewer of the Avasolar team. Working with the team has been a pleasure for me so far, I hope to bring readers useful information by creating detailed and easy-to-follow contents.