For homeowners searching to sufficiently illuminate their garage stairs, deck, or pathway, then it might be high time to purchase the best solar step lights.
These types of solar lights are adept at making any space more welcoming particularly at dusk. Indeed, they are great investments if you'd like to light up areas that have low lighting conditions.
Besides, solar step lights can transform any spot into a more inviting and accessible one. Are you confused about what features, brands, and other buying factors to check out?
In this post, we'll help you find the right match for the features and performance that you need.
Best Overall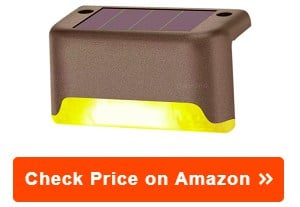 Solpex Solar Deck Lights
✅ ABS shell material
✅ Auto work mode
✅ Supported by a product warranty
Best Value
JACKYLED Solar Step Lights
✅ IP44 weatherproof rated
✅ Top-quality lamp shell
✅ A great value for the money
Editor's Pick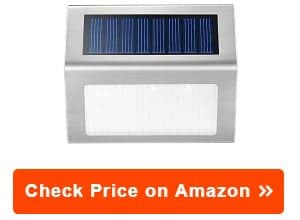 JSOT Solar Lights
✅ Auto light sensor
✅ Easy installation
✅ 700mah rechargeable battery
Top 13 Solar Step Light Reviews
1. Solpex Solar Deck Lights Outdoor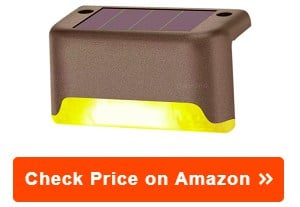 Are you worried about dusky outdoor spots at home or in the workplace? If so, it might be time to install functional solar powered step light. This alternative is great for creating a captivating ambiance for your outdoors at night. The light it emits is bright enough and not irking to the eyes.
The warm white illumination it produces is enough to keep you safe in dusky areas. Best of all, you can use this solar step light in several different applications. Whatever outdoor spot you wish to illuminate and adorn, this solar backyard light can provide the lighting required.
Featuring an auto work mode function, these solar step lights operate automatically at twilight. They switch off and charge in the daytime. Take note that they don't have a switch. You just need to pull out the insulator tab to utilize them. It takes about 4 to 6 hours for these solar lights to charge fully on sunny days.
Having them installed makes me feel more safe. Since these solar fence lights are made using solid ABS shell material, waterproof, and backed up by a product warranty, they are priceless investments. You won't even have a hard time installing them since they just need to be fastened with screws.
All the same, the only thing that you'll need to check more often are the screws used when these solar step lights were installed. This is because they appear to be more prone to rust formation over time.
Pros
Gives off an adequate amount of warm white illumination
Highly recommended for multiple applications
Features auto work mode functions
Crafted with solid waterproof ABS shell material
Supported by a product warranty
No sweat to setup wherever lighting is needed
Cons
The screws are prone to rust.
To sum up, these solar step lights are the real deal. Durability, functionality, and reliability are guaranteed for homeowners.
2. JACKYLED Solar Step Lights
Undoubtedly, we all prefer solar powered outdoor step lights that can guarantee us an extended operation and faster charging. These solar stair lights need to be recharged for roughly 6 to 8 hours for them to operate for approximately 8 to 10 hours.
These solar step lights are built with a 2V 120MA broader poly-crystalline silicon solar panel. Each solar light comes with three top-quality LEDs. Indeed, they're outfitted with Ni-Mh AAA 1000mAh replaceable batteries. You'll need to press the on & off button to switch the automatic mode function of this solar lighting device.
Such eco-friendly solar lights charge automatically. So long as the panels absorb adequate sunlight, they will operate by themselves at night. As I am on a budget, these solar lights are a great value for the money.
More importantly, since they are energy-efficient, they won't add up to your electricity consumption. They are wireless, so installing them is a cinch. I only need to screw them onto the surface. Just position them in areas where they could get sufficient sunlight.
Manufactured with top-quality lamp shells and stainless steel material, they are heavy-duty enough to tolerate various environmental conditions. Their IP44 weatherproof grade makes them ideal for rugged outdoor applications. Assuredly, you'll be impressed by the visible bright light they emit on various outdoor spots.
Nonetheless, this product would have gotten a higher rating if the packaging was well-considered. The items were packaged in a cheap box. Luckily, there was no serious damage when the product was received.
Pros
Guarantees extended operation and faster charging
Crafted with top-quality lamp shell and stainless steel material
IP44 weatherproof rated and a breeze to install
Emits visible bright light on various outdoor spots
A great value for the money
In a nutshell, these solar deck step lights are the ideal pick for homeowners looking for long-lasting operation and quick charging features and functions.
3. JSOT Solar Lights for Fence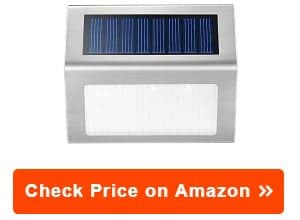 Are you planning to buy solar lights for walkways? If so, this item can be the right match for your requirements. These solar-powered warm white step lights allow straightforward wireless installation and an effortless re-installation process. You can set them up in a few minutes.
What's more, they are best to use for decorating and lighting up various outdoor spots. Designed with auto light sensor function, these solar step lights operate automatically at sunset, switch off and charge at sunrise. If the 700mah rechargeable battery is fully charged, the solar lights can illuminate for about 9 hours.
Since these solar step lights are made with waterproof and heatproof features, combined with top-quality stainless steel build, they can endure terrible weather conditions. Avoid fully submerging them in the water though. Due to their incredible durability, you can be assured that they can guarantee extended performance life.
Likewise, these solar fence lights are energy-saving, so they won't make your energy costs higher.
Nevertheless, the color of lighting that this solar step light gives off is not warm white as stated in the product description. It is more of a yellowish color. Fortunately, this isn't a serious issue that hinders the solar light's excellent performance.
Pros
Can guarantee an extended performance life
Allows easy wireless installation and re-installation process
Furnished with a premium quality 700mah rechargeable battery
Designed with auto light sensor function
Ideal for lighting and decorating purposes
Cons
The color of light is somewhat yellowish.
On the whole, these solar LED step lights are bright, sleek, and long-lasting. If you opt for a self-sufficient power supply, this option is a worthwhile purchase.
4. Phereu Solar Deck Lights
You can give these stick-on solar lights for steps a shot if you plan to install solar lights in your outdoors. The kit contains 16 packs of solar-powered step lights, 16 glue, 32 screws, and a user manual. Since these are designed as multipurpose and ideal for broader uses, you can install them in any outdoor spot.
Additionally, these waterproof and durable solar lights are built using solid ABS plastic material that makes them tough enough to combat various weather conditions. The solar panels are even sealed with top-quality waterproof glue as protection. They're safe to the eyes and won't disturb your neighbors.
The good news is that they won't force you to consume more electricity since they are solar-operated. And, they are built with an auto dusk-to-dawn work mode, so they are so convenient to have around. Engineered as wireless, these solar step lights are less stressful to set up.
If you prefer, you can place them as lay down flat on any edge, or position them vertically. These solar driveway lights won't get instantly deformed regardless of the weather conditions. Charge them for about 6 to 8 hours to enable them to work for about 8 to 10 hours.
For all that, you will be a bit surprised to see that these solar lights are smaller in person. Sometimes, photo ads are slightly deceiving. Fortunately, the size of these solar-powered fence lights does not intervene with their performance.
Pros
Features auto dusk-to-dawn work mode
Durable, waterproof, and emits warm white lighting
The kit comes complete once purchased.
Multipurpose so it's ideal for wide applications
Does not irritate the eyes or disturb your neighbors
Generally speaking, these solar step lights are a great value considering the affordable price tag and the number of solar lights you get.
5. Melunar Solar Deck Lights
These solar lights for deck steps are constructed with larger solar panels. It is a must to install them in a location where they could take in more sunlight. It needs 4 to 5 hours to fully charge for it to operate for roughly 8 hours.
As you can see, these are convenient options because they operate by themselves at dusk, turn off and charge by themselves in the morning. Many homeowners adore this version because of its dual lighting modes. Their wonderful design and adorning light are truly adorable.
Moreover, they produce seven-altering color lighting and warm white illumination as well. The honey-comb style in the plastic cover makes this solar light even more stunning when lit up. Also, they are outfitted with a 1.2V/600mAH AA Ni-Cd battery. And, you can install them either laying them flat or placing them vertically.
The solid acrylic, ABS, and weather-resistant build of these solar fence lights guarantee the durability of the product. They are excellent in handling a good amount of rugged weather conditions, and they can remain in place. These solar fixtures feature an IP55 weatherproof rating with 10 lumens per solar lamp.
Regardless, these solar step lights appear to be difficult to find in local stores. We have attempted to look for them in several local stores near us but to no avail. Luckily, there are so many of them online.
Pros
Built with larger solar panel
Engineered with durable acrylic, ABS, and weather-resistant materials
Features dual-mode of lighting
Enables dual mounting options
Cons
Might be difficult to find in local stores
Ultimately, these solar step lights are king. Their dual lighting modes, solid build, and suitability for wide applications are what set them apart from other available options.
6. XLUX A0013#6001 Solar Lights for Steps
For buyers looking for reliable outdoor solar step lights, this solar step light option might be the one you're looking for. These are easy to set up even for beginners. Just ensure that they're placed in areas where they could absorb direct sunlight. To allow them to work on an automatic mode, all you need to do is to turn on the "auto" position.
As for durability, this version is sterling. Built with a sturdy stainless steel case, poly-crystalline silicon solar panel, and low self-discharging Ni-MH battery; it can work well despite inclement weather conditions. You can rely on this solar step light as it can be used for several applications.
I like this model's soft warm illumination. It emits just the precise amount of warm glow that could beautifully adorn and illuminate your outdoors. You'll certainly love its simple, sleek, and rainproof design. This solar step light will look accessible wherever installed.
This outdoor solar light is backed up by a 12-month warranty program, so it is a risk-free investment. The LEDs are sturdier compared to traditional glass light bulbs. To add, they are more energy-efficient too. These are great additions especially for those who need additional light on their stairs.
Be that as it may, these solar step lights are not the brightest option. They can surely add some mood in areas where they're installed, but they can't brightly illuminate the entire yard. Also, note that this solar lighting unit is not motion-activated.
Pros
Built using top-quality build materials
Great for several different applications
Easy to install and utilize
Emits soft warm illumination
Backed up by a 12-month product warranty offer
Cons
Not ideal for illuminating the entire yard
7. ROSHWEY 1 Solar Step Lights
These cool white outdoor solar step lamps are built using solid stainless steel and superior brightness LED beads. They could adorn the place and transform it into something extraordinary.
Such solar light for steps is a practical addition to our pathway because they provide us with just the right amount of illumination we need at dusk. Additionally, they are ideal for plenty of different applications, including any outdoor area.
Furthermore, these solar-powered lamps are engineered with an IP55 waterproof grade. Hence, they could tolerate a good amount of snow and rain. They are easy to set up, and there are no wires for us to deal with. We only had to fix them using a double-sided adhesive or two screws.
We are happy to see the integrated 30 premium quality LED beads looking great in our outdoor areas. More importantly, we find these solar lights excellent for ensuring an extended service period. For the price, these are smart buys considering their super sturdy overall build.
The integrated 1600 mAh Ni-MH battery is capable enough to store sufficient power to emit 8 to 10 hours of illumination if fully charged. Also, this version is equipped with a larger solar panel with a higher conversion rate of 18%. You see, this minimizes the charging period when there's more sunlight.
On the cons, you need to ensure that the solar panels of these solar step lights are installed where they could absorb more sunlight. Otherwise, they won't be able to charge more efficiently and won't stay lit until sunrise.
Pros
Contains integrated 30 premium quality LED beads
Outfitted with an integrated 1600 mAh Ni-MH battery and large solar panels
Features super durable build
Highly recommended for several different purposes
IP55 waterproof grade and extended operation period
Cons
The charging efficiency is affected by the weather conditions.
With certainty, these solar step lights are great investments because we find them stellar in executing their functions.
8. Maggift 12 Pack Solar Step Lights
This solar light for deck steps was originally bought as fence post lights. Since the time these solar lights were installed, our home has become safer too. We like the way they stay in place.
The kit includes the mounting hardware required for installation. The good thing about this solar garden light is that it can produce lighting for up to 8 hours if fully charged. But, be sure to turn the switch to "ON" mode for first-time use. You get 12 packs of solar-powered sensor step lights that emit soft warm white illumination.
Also, we bought these solar step lights because they are famous for providing an extended service amidst terrible weather conditions like rain and snow. These are furnished with high-quality rechargeable batteries and illuminate automatically at twilight, turn off and charge automatically in the break of day.
Setting these solar lights up is a child's play even for first-timers. Should you encounter any product defect, you don't have to worry because this item is backed up by a 180-day after sales service. You can contact the seller anytime to have your issues resolved.
On the weak point, note that the run time of these solar step lights will highly rely on the amount of sunlight and if the weather condition is not cloudy. In general, you can expect that there is less time for lighting during the winter seasons.
Pros
Stays well in place, designed with an IP44 waterproof grade, and extended service
Painless installation and automatic work mode
Helps make your place more welcoming and safer
Gives off soft warm white lighting color
Supported by a 180-day after sales service
Cons
Work time largely depends on the weather conditions.
Lastly, these solar step lights are adorable and functional. They make our outdoor place more accessible and safer.
9. GIGALUMI 6969 Solar Deck Lights
These easy-to-install solar lights for steps on deck are excellent investments for every homeowner. You merely need to utilize screws and expansion screws when setting them up. So, the installation process is not time-consuming.
Alternatively, you can purchase a double-sided adhesive to glue the solar step lights where they could acquire more sunlight.
We are amazed by the automatic work mode function of this waterproof solar deck light. Since their main energy source is sunlight, they won't increase your energy consumption.
They operate on their own in the evening, automatically switch off and charge in the daytime. It's necessary to charge them for about 6 to 8 hours for them to work 8 to 10 hours at sunset.
The package contains three top-quality LED lights, which is why they could generate more light for different outdoor spots. The level of brightness of these solar deck lights is upgraded. So, if you need to light up and decorate your outdoor areas, these solar fixtures are great choices to consider.
Please make sure that you handle these solar-powered deck lights with extra care. This is because they appear to be more susceptible to getting scratched. Luckily, these are supported by a product warranty. You can contact the seller for any issue regarding the product bought.
Pros
Emits bright light and suitable for decorating purposes
Less complicated and not time-consuming to install
Constructed with automatic work mode function
Adept at generating more illumination for outdoor spots
Features an IP44 waterproof rating and product warranty
Cons
Seems slightly prone to getting scratched if not properly taken care of
All things taken into consideration, these solar step lights are well worth the money.
10. YiLaie Solar Deck Lights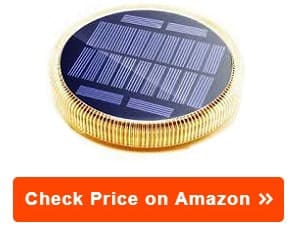 We are grateful for these modern solar lighting for steps because they help us upgrade the overall look and lighting required for our patio. These are prominent options since they are built with ultrasound packaging technology. The package contains 24 superbly bright LEDs that feature a contemporary compact design.
Additionally, these compact solar step lights can resist heat, corrosion, water, pressure, and frost. We find these solar fixtures as a dependable and long-lasting solution to ensure trendy illumination at dusk and to heighten home security. These trendy solar deck lights are also manufactured with an IP68 waterproof grade.
The kit contains 4 packs of warm white solar step lights and sturdy 3M tape. They also come with an IP68 waterproof grade. These are durable enough to withstand the pressure by up to 20 tons.
Besides, you can mount them anywhere. Even if it is your first time installing solar fixtures in your outdoor area, these items are effortless to set up. The automatic on & off sensor is such a convenient feature since this enables the solar lights to work without supervision.
As for the price, these solar pathway lights are costlier than other similar products. So, if you are short on budget, you might need to save up a bit before purchasing them.
Pros
Features compact, trendy, and modern design
Designed with an automatic on and off sensor
Highly recommended for upgrading outdoor areas
Includes 24 incredibly bright LEDs
Broadly utilized for outdoor applications
Cons
Priced more expensively than other options
On the whole, these solar step lights are the solutions for homeowners who wish to add more home security and trendy illumination all through the dusk.
11. iThird LED Solar Step Lights
I found this one when looking for solar lighting for deck steps that are designed with automatic on at night & auto off at daylight function. This energy-saving solar step light works without much supervision. The kit comes with three LED bright chips that can last for roughly 30,000 hours.
In addition, this version is manufactured with a well-improved polycrystalline silicon solar panel. It is necessary to fully charge this solar light for approximately 4 to 6 hours. Outfitted with a high-quality 1.2V / 700mAh built-in rechargeable battery, this solar step light can light up for about 8 to 12 hours if it's fully-charged.
These solar step lights are plain sailing to set up since they are wireless. The installation screws are already included in the kit once purchased. All you need to do is to screw these solar lights onto the surface. From there, they can light up whatever needs to be illuminated.
Built using solid stainless steel and ABS construction materials, these models are ideal for rugged outdoor uses. These solar fence lights are your go-to if you want to be guaranteed a long-lasting working period.
There is no question as to how good these solar walkway lights are when charging and emitting sufficient illumination for stairs. Even so, they appear not tightly sealed. So, the main concern might be the tendency for water to get inside and cause condensation when it rains.
Pros
Auto dusk-to-dawn operation function
Engineered using high-quality construction materials
No wiring required and easy setup method
Equipped with 1.2V / 700mAh integrated rechargeable batteries
Reliable in providing an extended operation time
All in all, shoppers searching for heavy-duty and functional solar step lights can rely on this product. They are excellent in serving their purposes.
12. XTF2015 Solar Lights Outdoor
This solar deck steps lighting is specifically crafted with auto on & off lighting and auto charging functions. They utilize four pieces of 0.2W superior brightness SMD beads that include a spotlight reflector. As you can see, the design features the form of lower and upper four teeth that appear smiling.
We installed these solar step lights on our patio. They are bright enough with 100 lumens. These solar wall lamps can serve as elegant embellishment wherever you decide to install them. The setup process is a DIY task that even beginners like us can carry out.
Manufactured with an IP44 waterproof rating, this solar step light is sturdy enough to withstand corrosion and water. These solar lights are not prone to fading, so they will look attractive for an extended time.
Their durable stainless steel build makes them heavy-duty enough for outdoor applications. So, we are worry-free even if they're installed outside for a long time.
What we like best about them is that they are exceptional at emitting a good amount of illumination and warmth. Our family can delight in a mood-boosting atmosphere every time we spend quality time together at night.
Of course, to ensure good and long-lasting lighting, we make it a point that these solar lights are charged for about 4 and a half hours.
Anyhow, this solar step light comes with an IP44 waterproof rating. But, this does not mean that it is completely fine to expose them to excessive rain or water.
Pros
Comes with an IP44 waterproof rating
Auto on & off lighting and auto charging functions
Can serve as an elegant decorative solar light
Ensures painless setup process
Provides a decent amount of lighting and warmth
Cons
Avoid using these solar lights in areas that make them too exposed to rain
Conclusively, these solar step lights work surprisingly well. We didn't have any trouble installing them and they execute a good job of illuminating the stairs wonderfully.
13. DBF 30 LED Solar Step Lights
These upgraded solar strip lights for stairs are exceptional at emitting an adequate amount of illumination that's not irking to the eyes. Moreover, they are built with a well-improved monocrystalline silicon solar panel that is designed with a superior conversion rate.
Furnished with an integrated rechargeable Ni-MH battery, these waterproof solar-powered deck lights can work for an extended time. Just make it a point that you fully charge them so they could operate for more than 8 hours.
The integrated smart light sensor of this solar stair light is quite a convenient feature too. These durable solar-powered fixtures operate automatically when ambient illumination becomes inadequate at night. They look perfectly installed in various outdoors spots like decks, patios, gardens, pathways, stairs, and porches.
The IP65 waterproof grade of this solar step light makes it safe and sturdy to use for all types of outdoor conditions. They can even tolerate oxidation and rust formation. Made using high-impact ABS plastic material and solid stainless steel, these solar lighting systems are a good catch for homeowners like us.
The minor gripe that you'll need to pay attention to is when installing these solar step lights using adhesives. You will need more adhesion if you prefer to install these solar fixtures by sticking them. Apart from that, installing them can be done in a snap.
Pros
First-rate in generating a sufficient amount of glare-free illumination
Effortless setup process, durable, and IP65 waterproof rated
Integrated rechargeable Ni-MH battery, monocrystalline silicon solar panel
A brighter, unique, and more practical option
Features a built-in smart light sensor
Cons
Might require more adhesion if that's how you prefer to install them
Assuredly, these solar step lights are worth every single cent. They can offer a more unique, brighter, and practical solar lighting solution.
What to Look for When Buying Solar Step Lights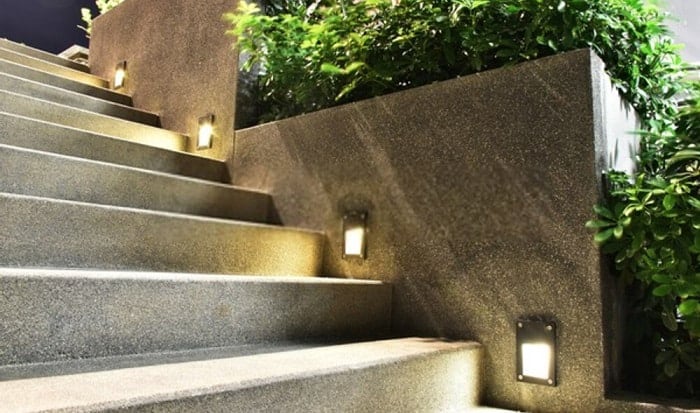 When picking the right solar step lights for your outdoor areas, consider the aspects below:
These solar lighting systems are intended to allow users to see where they are stepping on when utilizing stairs at dusk.
Primarily, superbly bright solar lights are unnecessary as this could also be disturbing to the eyes.
It is strongly suggested to opt for ones that generate warm LED light as these generate sufficient and glare-free illumination.
Solar lights that work on their own are surely more practical and convenient options.
These solar-powered fixtures are good at detecting when it's sunset and where the quantities of illumination are rising.
Some solar step lights can operate for more than twelve hours. You should know the work time of the solar light in order to enjoy proper illumination for the entire evening.
To ensure the longevity of the solar step light you are buying, go for options that are built with weatherproof and sturdy materials.
Some solar-powered light housing options are crafted using solid plastic, copper, and aluminum materials.
Setup Process and other Available Options
Of course, we all prefer solar lighting systems that are a breeze to set up where needed. Go for the ones that are wireless and don't require an electrician when installing them.
Nowadays, solar lights offer multiple installation options. Some can be installed by using mounting screws or using super-strong adhesives to stick them on the wall.
Who Makes the Best Solar Step Lights
Some of the best manufacturers of solar step lights include:
XLUX
GIGALUMI
ROSHWEY
JACKYLED
XTF2015
Maggift
How Do You Set Up and Use It
The good news is that nearly all solar step light options in the market are wireless and self-contained. As a result, they are a cinch to set up. Indeed, hiring an electrician to install them is not even required.
First and foremost, you have to mark the location where you plan to install the solar step lights. During the setup process, make it a point that they are properly positioned at equal intervals.
See to it that the solar panels are placed where they could generously absorb sunlight. This way, they charge more efficiently and light up sufficiently at night.
Are Solar Step Lights Waterproof
Yes. Most solar step lights today are designed as waterproof. However, this does not mean that they are safe to be fully submerged in water.
As much as possible, you should place them in areas where they won't be overly exposed to water and moisture.
Can Solar Step Lights Be Mounted on Rock or Cement Stairs
Yes. You can use screws when mounting solar step lights, or super strong adhesives to stick them on a wall.
Just follow the user manual when installing them. Also, consider making some necessary adjustments to ensure that the solar step lights are correctly installed.
Conclusion
To wrap up, the best solar step lights are ideal for illuminating the stairs and any other spaces at home, or in the workplace. Such solar lighting systems are bright enough, good-looking, and energy-saving.
In the same way, they help keep places become more welcoming and accessible amidst the darkness. To get the best option for you, you may start comparing the options we have shared above.
Carefully weigh the pros and cons of the products that we have reviewed, so you could create a smarter buying decision. Be sure to go over the buying tips we have discussed in this post as well.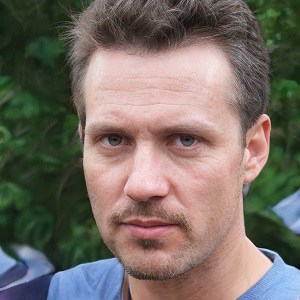 I am Kathleen Miller, staff writer and reviewer of the Avasolar team. Working with the team has been a pleasure for me so far, I hope to bring readers useful information by creating detailed and easy-to-follow contents.