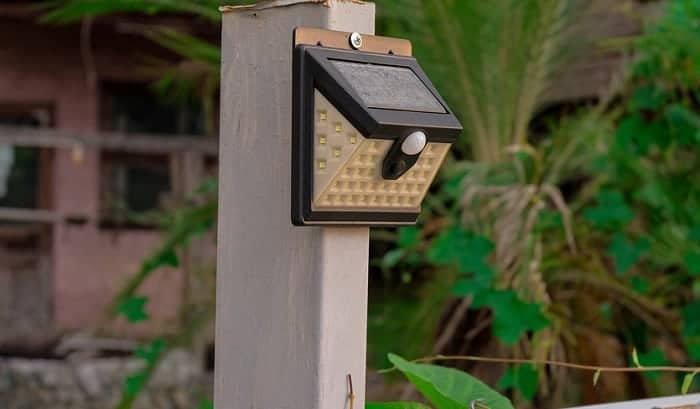 Are you hesitating to buy solar fence lights because you're clueless about what important features to consider? These solar lights are purposely made to light up the fence or some parts like the posts, the lower ground, and its surroundings.
So, if you wish to illuminate your outdoor areas without spending lavishly on electricity, the best solar fence lights can be the solution. However, it can be overwhelming to shop for solar-powered fence lights given countless brands on the market.
That is why we have decided to list down and review different solar fence light options. The products we gathered come in various shapes, styles, colors, and brands. We aim to assist you to compare each product so that you could confidently pick the one that matches your style and needs.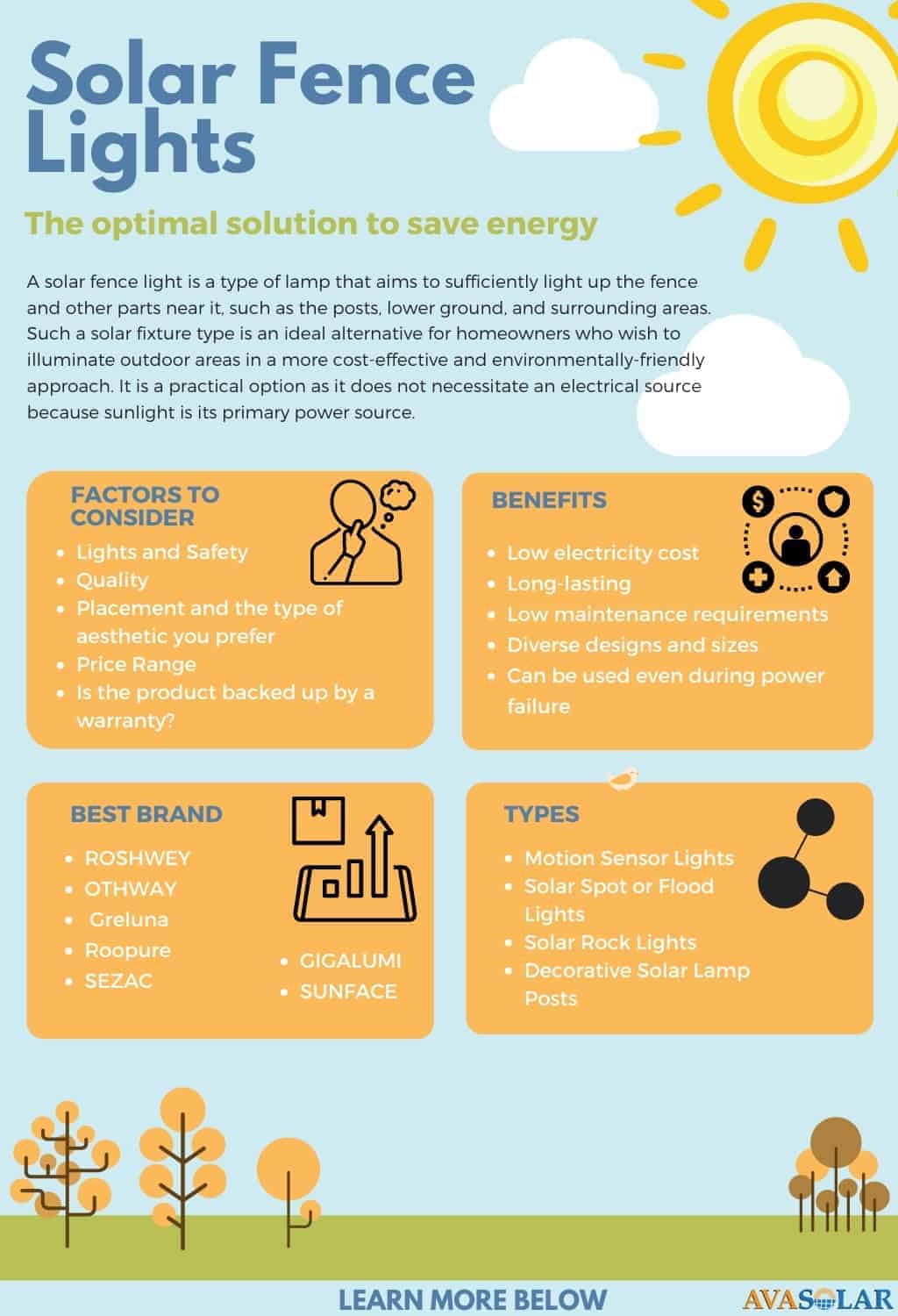 Best Overall
SEZAC Solar Lights
✅ Installation is a breeze
✅ IP65 waterproof grade
✅ Perfect to use for wide spaces
Premium Choice
SUNFACE Solar Lights
✅ Straightforward installation
✅ Premium quality ABS plastic material
✅ 2 modes of lighting functions
Editor's Choice
OTHWAY Solar Lights
✅ Easy to install and user-friendly
✅ Provides excellent and decorative light design
✅ Designed with durable components
Top 15 Solar Powered Fence Light Reviews
1. SEZAC Solar Lights Outdoor
If your residential property needs high-quality backyard fence lighting, these solar fence LED fixtures are worth a shot.
These have upgraded features and three working modes. You can adjust them as a motion-sensing light, strong light sensor, and dim long light mode to satisfy your different requirements. Since they don't come with convoluted cables, these accent lights are easy to install.
The 3M double-sided tape and screws are already available in the kit, so assembling this solar lighting system can be done in no time. You don't even need the help of an electrician as the assembly process is DIY. These products work as reliable solar security lights. So, if you have them installed, you can depend on decent lighting at dusk.
Not to mention, these solar lights LED are practical to use if you intend to light up larger spaces. They are designed with 150-degree broad angle lighting. If fully charged, they can offer an extended working time at night. The recommended period for charging is 8 to 10 hours to ensure that they work to the maximum.
These solar lamps give off bright lighting. They are wireless and come with a waterproof rating of IP65. That is why, even on rainy days, they can still illuminate your bigger outdoor spaces. They include a rechargeable lithium-ion battery that enables the solar fixtures to light up continuously for an extended period.
Nevertheless, these solar fence LED fixtures are more expensive than other available options. Their price tends to increase rapidly, so make sure to get yours before they become too much to afford.
Pros
Upgraded features with three working modes
Work as second to none solar security lights
IP65 waterproof grade and wireless design
Perfect to use for wide spaces
Installation is a breeze.
Cons
Pricier than other similar options
These LED solar fence lighting systems are first-rate choices for buyers who need to light up larger outdoor areas. They're a little pricey, but a sure investment you won't regret.
2. SUNFACE Solar Deck Lights
You can save more money as your electricity bill will surely be reduced if you have these solar fence LED lights installed at home or in the workplace. These solar lights come with an automated switch and built-in sensor, illuminating their own at sunset and automatically going off at daytime.
Moreover, the kit includes the assembly screws for easier installation. There is no need to deal with complicated wiring, so you can accomplish the setup process in a few minutes. It is unnecessary to ask an electrician to do the job because you only need to follow the user manual, and you'll be all set.
These solar LED lights are great for outdoor use since you can also shift to warm lighting or color-changing lighting effect if you prefer. You can select from are seven different colors. The manufacturer used top-quality ABS plastic material for this product, so if you are after durability and longevity, these are practical options.
It cannot be denied that these solar lighting systems are functional and can offer a soft and nice glow at night. However, they are surprisingly smaller in size than in the photo shown in the product advertisement. By happy chance, this minor issue does not affect how they provide a fair amount of light.
Pros
Built with two modes of lighting functions
Straightforward installation
Automatically turns on at dusk and goes off at daylight
Premium quality ABS plastic material
Guarantees soft, subtle, and good lighting
Cons
The lights are in small size
These solar outdoor LED fence lights are the perfect solution for buyers who need subtle ambient lighting for a naturally dark outdoor area. Having them installed in your residential property will let you enjoy sitting or strolling outside much longer.
3. OTHWAY GY-L6-4Black Solar Fence Post Lights
It is practical to buy Othway solar fence lights because they are easy to install and have superb quality. They do not involve any complicated wiring; therefore, the assembly process can be done in minutes for novices.
This product is perfect for buyers who prefer excellent light designs underneath the light plastic cover too. The light it emits is sufficient, so it won't disturb people living nearby your place.
Furthermore, these solar lights automatically offer lighting at dusk, turn off, and charge by themselves in the daytime. That is made possible by their reliable automated switch and built-in sensor features. Since their primary power source is sunlight, they do not pose any harm to the environment.
This solar fence lighting is sold at a reasonable price. Hence, it is a good deal for those with a limited budget. Even if it is less expensive, this product is made with durable components. Thus, you are worry-free because such a solar lighting system can deal with altering weather conditions. It is long-lasting amidst rugged outdoor use.
Please note that this model is not designed as a motion sensor light but merely a day-night sensor.
Pros
Automatically turns on/off with the self-operating switch and built-in sensor
Designed with durable components
Easy to install and user-friendly
Provides excellent and decorative light design
Affordable and environmentally-friendly
Cons
Not designed as a motion sensor light
If you prefer affordable fence solar lights that are built to last and can work as advertised, these models will satisfy your requirements.
4. JSOT Solar Powered Deck Lights
This solid stainless steel construction LED fence lighting can be the solution to your outdoor lighting problems.
It features a more improved solar panel that comes with a higher solar conversion rate. If you are eco-conscious, this product will leave you at peace because it does not consume electricity as it's primarily powered by the sun's energy.
Hence, you don't need to worry about paying high electricity bills at the end of the month. The 3 LED solar fixtures come with a rechargeable battery. Such a device can provide 8 to 10 hours of lighting if fully charged. The super radiant lighting they offer is more excellent compared to other options sold today.
The auto working mode is useful as it comes with an auto light sensor function. The lights automatically turn on at dusk and turn off at daylight. This product is ideal for lighting up outdoor areas. Besides, these outdoor solar lights are great for special occasions if you wish to have a stunning lighting décor.
You can affix the solar lights onto the surface using screws or just utilize a double-sided tape to stick on a flat surface where it could obtain plenty of sunlight. Since this solar lighting system comes with IP44 waterproof grade, it is suitable for outdoor use regardless of the weather condition.
On the other hand, this solar lighting system's battery is not designed as waterproof. So, be sure to avoid positioning it in a humid environment for an extended period. Also, avoid soaking it in water if you do not wish to replace it sooner than expected.
Pros
Energy-saver and eco-friendly option
Comes with dual mounting modes
Solid stainless steel construction
Built with IP44 waterproof grade
Designed with auto working mode
Cons
The battery is not waterproof.
On the other hand, this solar lighting system's battery is not designed as waterproof. So, be sure to avoid positioning it in a humid environment for an extended period. Also, avoid soaking it in water if you do not wish to replace it sooner than expected.
5. Greluna Solar Wall Lights Outdoor
It is good to pick outdoor solar-powered fence lights that are ideal for several different applications. Fortunately, this product is perfect for that requirement.
Since they are wireless, the hazard of accidents and fires are significantly reduced. The assembly process will only take a few minutes, so there is no need to hire an electrician to do the job for you.
Installing or reinstalling these solar powered LED lights is not a problem as these solar lights seem to be made to free users from assembly troubles. These are smart investments because of their unique features. They are engineered with well-improved solar LED design that allows two modes of lighting.
The two modes are color changing and warm white. If you prefer a festival adornment, you can shift to color changing mode. Meanwhile, the warm white light is appropriate for daily adornment purposes.
These solar LED lights are built using top-quality ABS material that's durable enough to endure various types of weather conditions. Being weather-resistant, they can last long.
These products are a wise purchase if you prefer a solar lighting system that can provide security and beauty wherever you install them. These solar LED lights are not difficult to maintain. You only need to keep them clean so that they operate at their best. Just see to it that you wipe them occasionally.
Sadly, since these solar lights options are only designed with 10 lumens, they are not the brightest ones.
Pros
Allows easy installation
Upgraded solar LED design with two modes
Ideal for several different uses (decoration, security purposes, etc.)
Safe to use for different kinds of weather
Only requires low maintenance
Assuredly, these outdoor solar fence lights won't only improve the aesthetics of your outdoor spaces, but they can also offer much-needed security at dusk.
6. SUNFACE Solar Deck Lights Fence Post Lights
For buyers looking for solar fence lighting that can offer unmatched beauty where installed, these options are a great catch. The crystal clear amber solar-powered fixtures can transform your outdoor spaces into a very stunning one. These solar devices can add a nice-to-behold décor to your garden or fence.
The good news is that you can set them up in minutes, and then you can enjoy an awe-inspiring view at night.
There are two optional modes for you to select from. You can shift to changing color if you prefer a more festive view. On the other hand, you can switch to warm white for a simpler lighting mode. This solar lighting system does not need constant supervision and maintenance. That makes them an ideal choice for busy people.
The kit contains the assembly screws. So, when installing these solar LED fence lights, you don't have to deal with intricate wires. The solar panel is large and works efficiently. The fixtures operate automatically without using electricity since the solar panel absorbs the sun's energy and generates solar power for the LED lights.
These solar lights for fences are designed with heatproof features and also come with IP65 waterproof grade. Hence, they can offer excellent outdoor security illumination at night. These solar-powered fixtures are specifically built to ensure extreme weather conditions, so you are guaranteed that they can serve you for several years.
Apart from being cool and robust, these LED solar fixtures are adept at holding up in direct sunlight and getting rained on. They are exceptional in terms of price and quality. Without any doubt, these little lights can perform well for their purpose.
For all that, these cool solar lights look smaller in person. Fortunately, their tiny size does not negatively affect the way they emit light at nightfall.
Pros
Can transform outdoor spaces into a stunning view
Easy-to-install process
Equipped with large and highly efficient solar panel
Designed with dual optional modes
Made with IP65 waterproof grade and heat-proof feature
Cons
The solar lights come in a relatively small size
Undeniably, these solar lights for fence panels won't make you feel disappointed. They can beautifully decorate and offer adequate lighting to your outdoor spaces.
7. GIGALUMI 6968 Solar Fence Lights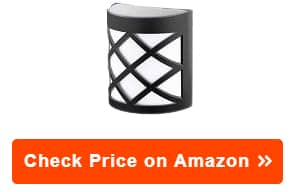 Many buyers pick these solar LED fence lights because they are solid enough to ensure different extreme weather conditions, making them ideal for outdoor applications.
These solar lights are easy to install. You only need to utilize screws and expansion screws when setting them up.
These solar-powered decorative lights can also be installed by using double-sided adhesives to affix them on any sunny surface. If you want to adorn your fence, garden, and other outdoor spaces, these LED fence solar lights will exceed your expectations. Such sun-powered devices can also offer a stunning glow for special occasions.
The kit contains six LED lights, a solar panel, and batteries. Hence, you can enjoy a fair amount of lighting for your stairs, fence, deck, garden, vegetable patch, and other dark spots.
These solar fixtures work automatically, so you don't need to check them from time to time. Position them where they could collect a generous amount of sunlight so that they could light up longer at nightfall.
Smart shoppers find these products practical to install because these versions can give off more improved brightness. Charging time is around 6 to 8 hours. If you look at these solar devices closely, you'll see that they are built with durable construction, so regardless of extreme weather conditions, they won't malfunction.
Anyhow, make sure that the location where you install these solar LED lights can directly expose the devices to sunlight to charge more efficiently. If the weather is gloomy, expect less time for illumination at night. That is because the charging capability of these solar fence lights is reliant on the weather condition.
Pros
Only call for a simple assembly method
Designed to emit more enhanced brightness
Appropriate for illuminating and decorating outdoor areas
Built with automatic working mode
Withstand various weather conditions
Cons
Charging efficiency relies on the weather condition
In general, these outdoor fence solar lights are wise investments for homeowners. They can excellently light up outdoor areas, and at the same time, create a warm and cozy atmosphere wherever installed.
8. APONUO 16 Solar Deck Lights
Do you dream of a soft, warm white light for your outdoor living space? Then, Aponuo solar step lights can guarantee that for you.
These solar powered fence lights are so easy to install. You only need to affix them along any edge. Alternatively, you can mount it using screws or two-sided tape. The size of these solar outdoor lights is adequate to match the spot where you install them.
Since they rely on solar power to operate, you won't need to be problematic in paying expensive electricity bills. This outdoor lighting for fences does not require any wires or cables; thus, you can save yourself from costly installation fees. Moreover, you can freely position the solar lights wherever you wish.
Additionally, they automatically turn on at dusk too. It only takes 4 to 5 hours for them to fully charge if exposed to direct sunlight. Each solar powered LED light comes with 3 lumens and warm white LEDs. They aren't super bright, but useful enough to help you avoid tripping or other sorts of accidents at night.
The kit already contains eight packs, making them a practical purchase that won't create a big hole in your pocket. These solar fence LED lights are intact and durable. Hence, even if they are placed outside, you can be assured that they will efficiently work for their purpose.
Please note that these solar fence post lights do not come with a switch. So, you'll need to pull out the insulator sheet to make them work.
Pros
No wiring required, purely solar powered
Offer soft and safety glow
Easy to install
Designed with automatic turn-on feature
Durable and intact design
Cons
Does not come with a switch
Right to it, these solar path lights are bright enough to guide your way. They are ideal for making nightly strolls safe for everyone.
9. Maggift Solar Step Lights
These solar lights for fence posts emit a warm white glow. They are easy to install. The kit already includes some assembly accessories. Such solar fixtures are ideal for buyers looking for safety lighting at dusk. They sufficiently illuminate steps, decks, and other outdoor areas that need safe lighting.
Additionally, they can operate for roughly 8 hours if fully charged. I personally like their versatility of placing. You won't have a hard time positioning them where you prefer. They do not solely light up what needs to be illuminated, but they also aesthetically adorn outdoor spaces.
Likewise, these solar lights are equipped with rechargeable batteries that automatically light up at sunset and turn off and charge in the daytime. They come with IP44 waterproof grade, which means they can function well in different weather conditions, last longer, and stay well in place.
You can even get these solar lights to work as solar step lights on concrete surfaces in the same way. These solar lighting options are known for their longevity, making them cost-effective alternatives. As for the price, they won't force you to break the bank.
Anyhow, one downside that you can encounter with these garden fence solar lights is their charging efficiency that is dependent on weather conditions. Generally, during winter, expect less time for lighting.
You also need to situate the solar panels in a spot where they could collect ample amounts of sunlight to ensure more efficient charging. Keep the solar panel away from any obstruction too.
Pros
Offers 8 hours running time
Straightforward installation method
Offers safe lighting for outdoor spaces
IP44 waterproof grade and built to last
Allows versatile placement
Cons
Charging efficiency depends on the weather condition
In a nutshell, these solar lights for fences are smart investments. They are reasonably priced yet do not compromise quality and function.
10. JSOT Solar Gutter Lights
These JOST gutter solar lights are made with automatic charging functions at sunrise. What is more, these solar-powered fixtures will also turn on automatically at night. Hence, manual control is unnecessary.
Such a deck lighting system is easy to install. There are two approaches on how to assemble these solar lights. You can affix them on vertical surfaces or clip them on bar-shaped locations such as gutter, fence, and railings.
The kit contains nine upgraded LED gutter lights that give off decent quality lighting. Unlike a harsh flood light that will blind anyone, these garden lights give off a soft subtle glow that is bright enough to see what's happening in the backyard.
The cool white illumination they emit can also serve as excellent decorative illumination for outdoor areas. Having these solar energy fixtures installed in your residential property will keep you, your home, or the workplace safe and secure.
Eco-conscious homeowners will find these products great alternatives because they primarily obtain their energy from sunlight. You can reduce your electricity expenses while taking care of the environment.
These sun-powered fixtures come with rechargeable batteries, larger and upgraded solar panels. If fully charged, you can delight in long-lasting illumination. Indeed, their robust construction and unique UFO design make them a standout option out there. They will look fantastic if installed in garden beds, walls, pools, fences, and decks.
Nonetheless, just like with many other solar-powered devices, the service duration of these solar LED fixtures may be affected if not positioned in a location where they could absorb enough sunlight or if the weather is cloudy.
Pros
Does not require manual control
Extended lighting time if fully charged
Cost-effective and environmentally-friendly alternative
Heavy-duty built and unique appearance
Two distinct, easy installation methods
Cons
Gloomy weather may affect the duration of light
As a whole, if you wish to save more money on electricity bills, and at the same time, ensure security and decorative lighting in your residential property or workplace, these fence top solar lights are worth purchasing.
11. SUNWIND Solar Post Cap Lights Outdoor
Doubtless, you prefer solar lanterns for fences that are convenient to use and energy-efficient. If so, then these options won't fail your expectations. They get their energy mainly from the sunlight, so they won't make your electricity bills higher.
By the same token, you only need to charge them for 8 to 10 hours to enable them to light up for about 6 to 8 hours. They don't call for manual operation as they work automatically. These solar fixtures allow a DIY installation process. So, setting them up wherever you desire is made easy.
These accent lights emit amber light, making them an ideal choice for wooden fences or piles. They are made with IP44 waterproof grade and can endure extreme weather conditions. Whether it is rainy or snowy, these solar fence LED lights will continue to execute the purpose they were designed for.
As you can see, they come with simple yet classy design; hence, they never go out of style. These lights offer adequate amounts of illumination wherever installed and add stunning adornment in outdoor areas.
Please make sure to do the necessary measurements first before buying as these solar cap post lights are only precise within the 3.58″ x 3.58″ dimension.
Be that as it may, these LED solar-powered lights for fences are made of light plastic. Surprisingly, they don't get easily damaged with proper care. See to it to follow the installation instructions in the user manual to avoid any issues in the long run.
Pros
Easy to follow assembly instructions
Convenient to use and energy-efficient
Guarantee long-lasting durability
IP44 waterproof grade and weather resistant
Offer decent amount of lighting
To conclude, these solar post cap lights are made of plastic, but they are solid. They look simple yet attractive. I love them for being so functional!
12. Roopure Fence Post Solar Lights
These products are deemed as one of the brightest solar fence lights available. They are safe to use and functional – must be why the FCC certifies them. If you search for long-lasting outdoor fence solar lights, these are wise investments since they are built with durable and solid stainless steel.
They can do well even when used for rugged outdoor applications as they come with IP65 waterproof grade. Many homeowners who have used these solar devices are impressed by their capability to provide additional brightness and make outdoor areas more visible, secure, and safe at nightfall.
The sensitive sensor feature of these sun-powered lights is reliable. They are furnished with precise PIR motion sensors that could effectively discern any movement up to twenty feet at a 120-degree detection angle.
Their distinctive semi-arc design makes them appealing at dusk. These solar fixtures are undoubtedly suitable for decorating purposes.
Hence, if you adore comfortable and soft glow, this solar LED fence lighting system can satisfy your expectations. They are primarily built to add more value to the atmosphere. These solar energy lights can deliver extended running time provided that they are fully charged.
Built with a well-improved and bigger solar panel, they are reliable in terms of absorbing more sunlight. The two working modes include the dim mode when no motion is detected; on the other hand, when someone is approaching, the solar lights turn brighter automatically.
One disadvantage that you may encounter with these solar fence LED lights is their not being designed with heat-proof features. Consider this before purchasing this model, especially if you prefer a heatproof, solar energy product.
Pros
Certified by FCC
Solid and stainless steel built
Extended working time and two different modes
Sensitive PIR motion sensor feature and broader range lighting
Decorative outdoor lighting and distinctive design
Cons
Not designed as heatproof
To wrap up, these LED solar lights for fences are invaluable investments. Their functionality is superb, and they can exceed your expectations.
13. Maggift Metal Solar Deck Lights
You won't waste a single penny with these super bright solar fence lights. These solar devices are ideal choices for consumers searching for additional brightness that can illuminate their outdoor areas. They are easy to install. The kit consists of the mounting hardware required for the assembly process.
Take note that it is essential to remove the tab beneath the light cap when using these solar lights for the first time. If they are full charge, they can emit 8 hours of good lighting. Many homeowners who purchased these products were impressed by their functional and attractive design.
These LED solar lights for fences can ensure long-standing performance because of their sturdy and wear-resistant metal shells. With IP44 waterproof grade, these solar-powered wall lights can stay well in place. Such a solar lighting system can fight off all sorts of weather conditions like rainy or snowy weather.
The package contains four warm white solar sensor deck lights. You can rely on these solar devices as they are specifically built for safety lighting to your fence at dusk. There is also an included rechargeable battery where the sun's energy is stored in daylight. These solar LED fixtures light up automatically at night.
Sure thing, you won't regret buying this outdoor solar decoration. They can light up your steps and make your residential property feel safer and more inviting for everyone. Having them installed at home or in business areas can save you from any accidents.
Take in mind that during winter, these solar-powered lights for fences can offer less illumination time. The efficiency of the solar panel's charging ability is affected by gloomy weather conditions or when the solar devices are positioned in spots where direct sunlight is obstructed.
Pros
Deliver additional brightness
Engineered with the wear-resistant and durable metal shells
A breeze to set up
Long-lasting even amidst extreme weather condition
Functional and attractive design
Cons
Less illumination time during winter
Lastly, if you are in the hunt for distinguished ambient illumination for your outdoor spaces, these solar fence LED lights are high-quality alternatives that you can check out.
14. ROSHWEY Outdoor Solar Deck Lights
Environmentally-friendly and energy-efficient LED fence lights like these models are smart investments. They don't limit your purpose of use because they are ideal for various applications. You can rely on their top-quality features and functions, which got them approved by FCC, CE, and RoHS.
Likewise, these solar LED devices feature upgraded solar panels that can ensure a superior conversion rate than previous versions. They are perfect if you prefer faster and more fully charged functions. These products are one of the top-picked alternatives because they are superb at offering nice, bright, and secure lighting for outdoor spaces.
Their automatic working mode allows the solar lights to turn automatically on at sunset and off at daylight. These solar LED lamps are fantastic for lighting and decorating your residential property without spending lavishly on electricity.
The lights are not tiring to maintain since they work without supervision. So, if you have a busy lifestyle, they won't meddle in your business.
Their weatherproof feature makes them perfect for inclement weather conditions. Hence, despite rainy, sunny, snowy, and windy seasons, you can rest assured that they will continue to provide the necessary lighting you need at nightfall.
It is interesting to note that these small solar LED fixtures are a cinch to set up. You don't have any intricate wiring to manage, and you can set them up using double-sided adhesives or screws. Just follow the user manual, and you are all set.
Without question, these LED solar fence lamps are superb in terms of quality and performance. However, buyers who are short on the budget may find these products a little pricey. Well, that is true, but if you're going to do the math, you will realize that they are cost-effective in the long term.
Pros
Eco-friendly and energy-saving alternative
Great for several different applications
Weatherproof and automatic working mode
Certified by FCC, CE, and RoHS
Offer nice, bright, and secure lighting
Cons
Price tag is a bit higher than others
These solar fence lamps are pricier than other brands. However, with their superb quality and excellent performance, there is no reason for you to search further.
15. KBP Solar Lights Outdoor
What makes these solar lights for outdoors excellent alternatives is their suitability to several places. They are appropriate to utilize for walkways, posts, fences, walls, and gardens. Having them installed outdoors can make the ambience sufficiently illuminated and decorated.
When it comes to the installation process, these solar devices can be assembled by using adhesive tapes or string to allow distinct situations. Or, you may use a few screws to install them easily.
These solar lights are specifically designed to be harmless to the environment. They don't use electricity and do not produce any pollution that's hazardous to our health.
Since they do not come with complicated wiring, even if you have not installed solar lights before, you can manage the assembly process without much struggle. These devices are dependent on the energy they obtain from the sun, so they light up brightly if fully charged.
Otherwise, their work time is reduced. Just be sure that they are situated in areas with direct sunlight. That is to increase the capacity of the solar panel to charge more efficiently.
Being powered by the sun's rays, users don't need to spend much on electricity consumption. Solar energy is safe to use since they minimize the potentiality of fires and support children's safety.
In addition to this, they can transform your outdoor spaces into a fascinating view at sunset. Your special occasions can also ensure a very welcoming ambience to your guests.
As for the price, these solar outdoor fixtures are reasonably priced. Hence, they can fit all types of budgets. Their sturdy build makes them a long-lasting investment for homeowners.
Regardless, one problem is that many homeowners who have used these solar outdoor lights claimed that the battery life is not as long-standing as expected. So, you might need to replace the battery with better quality and capacity.
Pros
Allow distinct modes of assembly
Work outstandingly amidst extreme weather condition
Flawless lights for outdoor spaces
No electricity and wiring required
Environmentally-friendly and pollution-free
Cons
Battery life seems limited
In the end, these solar lighting systems that are designed for outdoor use are the ideal solution for buyers fishing for high-quality outdoor illumination.
What to Look for When Buying Solar Fence Lights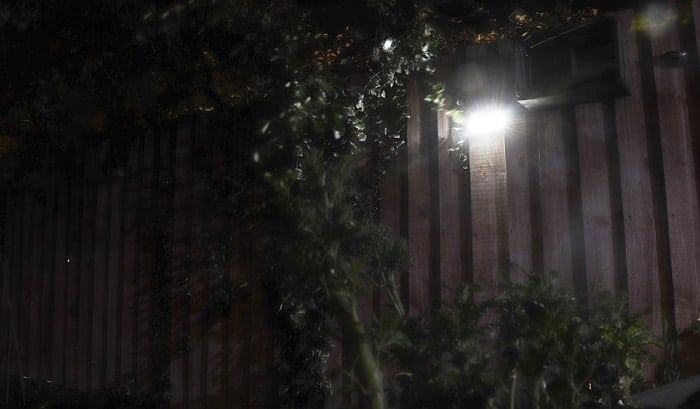 Before you make the final shopping decision, it is imperative to carefully inspect the necessary features and functions of the solar lights that you plan to install in your fence.
While there are countless options out there, you do not merely pick anything you find pleasing to the eyes. Apart from the aesthetic aspect of the solar lighting system, there are other vital features that you need to evaluate.
Here are some cues on selecting the top-tier solar fence lights for your outdoor spaces:
Lights and Safety
Undoubtedly, our main goal why we are installing solar fence lights is safety purposes. Seeing our pathway at night can save us from unfortunate incidents such as accidentally tripping or falling. If our residential property is adequately illuminated, we can keep it safe and secure from burglars and trespassers too.
So, when buying solar-powered fence lights, make sure that they can satisfy your requirements for providing a decent amount of light and keeping your place safe and secure at dusk.
Quality
Of course, you'll need to consider the overall quality of the product you are buying. Your solar fence lights must be manufactured with eco-friendly features. Solar energy devices are great options because they don't produce any pollution and other sorts of hazards to our planet.
Furthermore, they must be easy to install. Luckily, most solar fence lights come with complete assembly accessories that make the installation process even more convenient and straightforward.
They must also be made of LED lights, come with a waterproof grade, durable enough to withstand rugged outdoor use and all types of climates. They must be heavy-duty to last for extended usage even when installed outdoors.
Placement and the type of aesthetic you prefer
Think about where you're going to place the solar fence lights, and consider if you prefer options that can add some embellishment to your outdoor space. Aside from lighting up your fence, you also want solar fence fixture models that can beautify your surroundings.
Price Range
Undoubtedly, the price of solar fence lights will depend on the quality, brand, and design. While some solar lights can be pricier than other alternatives, it is essential to select a premium quality solar fence light that matches your requirements best.
Is the product backed up by a warranty?
The warranty is actually a bonus to protect your right as a consumer. In case the product comes with defects, it is nice to be protected by a warranty. This way, you can ask for product replacement, ask questions, or get a refund if necessary.
Being supported by a warranty is particularly useful if you are interested in the product, but you're not 100% certain if it is suited to your requirements.
Other Important Factors to Consider
What is a solar fence light?
A solar fence light is a type of lamp that aims to sufficiently light up the fence and other parts near it, such as the posts, lower ground, and surrounding areas.
Such a solar fixture type is an ideal alternative for homeowners who wish to illuminate outdoor areas in a more cost-effective and environmentally-friendly approach. It is a practical option as it does not necessitate an electrical source because sunlight is its primary power source.
Indeed, the solar panel is intended to transform the sunlight into energy and stores it in the battery. So, when darkness comes, the solar fence lights will begin lighting up the outdoor spaces.
How does it work?
For a solar fence light to generate energy, it is made with four fundamental components to operate well. These components consist of the circuit, solar lights, batteries, and solar panels.
It is recommended that the solar fixtures are placed under the direct heat of the sun for about 4 to 6 hours to charge them fully. This approach will enable the device to provide 8 to 10 hours of lighting at night.
Solar fixtures go through four phases. The cycle starts with charging. It is the solar panel that is responsible for accumulating the sun's energy and transforming the sun's energy into electricity. Afterward, the charge will be kept in the storage cell (battery).
When the weather is gloomy, the storage cell can supply electricity to the solar light for a minimum of 3 to 4 days if fully charged. The intelligent control circuit will halt the charging to impede battery damage and overcharge once it detects that the battery is fully charged.
Solar fixtures halt automatically when the controller detects the sunrise. Then, the cycle repeats to keep the lights going at dusk.
What are the different types of solar fence lights?
Solar fence fixtures come in a variety of colors, price range, accent, shapes, features, and sizes. Hence, with plenty of factors to consider, picking the right alternative for you can be tricky.
So, to give you a little idea, let us unveil the distinct types of solar fence lights:
Decorative Solar Lamp Posts
These fence posts are classy, so they don't get outdated. You can position pieces of lamps on the top portion of the posts in every corner of the fence to illuminate the pathway for the homeowner, guests, and bystanders.
These types of solar-powered fence lights are ideal because they can ensure a timeless style in every fence.
These sun-powered fence lights can blend perfectly in a fence that is aesthetically erected with rocks, cement, or hollow blocks. You could hardly notice that some fixtures are set up in the fence since they appear as natural as the backdrop.
However, the moment dusk begins, the impressive glow from the solar rock lights starts to be displayed.
These versions are great to install and consume little power. Motion sensor lights only illuminate when they detect a movement nearby. These options are ideal for fences since they could offer additional security against strangers or trespassers.
Solar Spot or Flood Lights
These models are commonly utilized in a roomy open spot as they could provide significant lighting impact. Hence, if you prefer a powerful source of illumination for your fence at dusk, this type of solar fence light can be set up in the wall of any fence.
On the other hand, since solar spot lights can be positioned on the ground or affixed on the wall, you can also assemble them in any fences. The good thing about this solar light is that you can adjust them to set up the fixture to accentuate the fence's most outstanding aesthetic.
Why do you Need Solar Fence Lights?
While it can be initially expensive to invest in solar lighting systems, having solar lights installed in your home or workplace is advantageous.
Here are some of the advantages that you can enjoy if you purchase premium quality solar fence lights:
Your electricity bill will be immensely reduced. Since solar outdoor lights utilize a photovoltaic cell that charges the fixture's batteries in the daytime with sun energy, you will be provided with enough electricity to operate your solar fence lights.
The solar lights will power any outdoor spaces at dusk, and they generally last between 8 to 10 hours.
Solar-powered fence lights are safer options if you have young kids at home and if you want to avoid the use of electrical wires. Your home is safer against fires if you avoid using electrical wires as much as possible.
Solar lighting systems are ideal for emergencies like power outages. Even darkness comes, you can rely on your solar fence lights to work and provide the necessary illumination when there is a blackout.
Solar lights designed for fences merely require low maintenance. They automatically charge at daytime and are all set to operate as soon as darkness comes.
Moreover, the lack of wires and cables significantly minimizes the maintenance and problem areas when dealing with home appliances.
Solar fence lights come in various styles, sizes, and shapes to match your lighting requirements. You can use them anywhere outdoors. Such types of solar lighting system can provide outstanding aesthetic value wherever installed.
Aside from lighting up your fences and its surroundings, these solar-powered lights can accentuate outdoor spaces. They make your place safe from burglars or strangers since the outdoor area is well-lit.
Investing in a reliable solar lighting system is economical and eco-friendly. It is true that you initially spend a little more on solar fence lights, but they are still cost-effective since it is unnecessary to buy several types of fixtures, for they can guarantee sufficient lighting.
In addition to this, there is no need to spend on costly installation fees because solar lights for fences are easy to install even for beginners.
Besides, since solar lights depend on the sun's energy, it does not require electricity. So, you can help preserve the environment.
Frequently Asked Questions
Who makes the top-quality solar fence lights?
Indeed, you won't prefer solar energy powered lights that won't last for years. In the same way, you prefer options that can provide a decent amount of lighting at nightfall. It will also be a bonus if the solar lights can transform your outdoor areas into a very cozy, welcoming, and secure place where you, your loved ones, and guests can enjoy.
To achieve all these, it is a must to consider the brands of the solar fence lights that you decide to buy. This is because reputable, tried-and-tested manufacturers won't fail in meeting customers' expectations.
If you are clueless about the top-rated brands that manufacture the topnotch solar fence lights, then you may check out the following recommendations:
ROSHWEY
OTHWAY
 Roopure
Greluna
GIGALUMI
SUNFACE
SEZAC
Please be reminded that most of these brands are priced expensively. That is expected since they offer unique and functional features that are unavailable in other options. While it is given that their products are slightly pricey, they are built to last, so you are still a winner in the end.
How many lumens should a solar fence light be?
60 lumens is radiant enough to light up dusky pathways and spots in your home or business area. In addition to this, it is suggested to pick the best solar fence lights with light-sensing technology. This is for the solar lights to automatically illuminate at sunset and turn off and charge at sunrise.
Take note that if you are searching to use solar fence lights for more practical illumination of wider outdoor spaces, go for options that range between 300 and 1,000 lumens.
The lights can generally last for 4 to 8 hours; however, this will depend on the charge of the device.
How do you set up and use it?
For some specific assembly process and usage guide, you can resort to the user manual. But, in general, there is no special instruction when installing fence lights because they are easy to install.
You can easily install them on posts, fence walls, or lower ground. Typically, the kit contains the assembly screws required to mount the solar lights. After deciding where to install them, you only need to drill some holes, set them up tightly, and you're finished with the installation process.
One of the best things about solar-powered fence lights is that they are installable wherever you prefer to decorate or illuminate. These solar lighting systems are also easy to adjust based on your preference to accentuate what you need.
Luckily, there are also no special care and maintenance requirements since solar-powered fence lights are made to be weatherproof and waterproof. They operate without much supervision. You just let them do their job unless they need battery replacement.
Where can I buy it?
If you need to buy solar fence lights, you can start your search in local stores such as hardware stores and department stores. You can also find them in Costco, Home Depot, Walmart, etc. Fortunately, solar energy products are easy to find these days. For sure, you'll never run out of options to compare.
However, if you find online shopping more convenient than personally going to local stores, the best online shopping site is Amazon. This is the place where famous and reputable brands are found.
What is more, there are limitless solar-powered fence lights options to check out. You can even have the chance to make your shopping experience more worthwhile as there are special discounts, freebies, and promos.
Conclusion
Buying solar fence lights of superb quality is fundamental in illuminating your outdoor areas. We hope that the exhaustive product reviews and buying guides in this post have helped you obtain some useful information about why investing in the best solar fence lights for your residential property or workplace is a great idea.
The products we listed in this article are all excellent options since they are top-rated. What matters the most is that you pick the solar fence light that precisely suits your requirements. Unquestionably, solar-powered products are comparatively costly, but they are actually economical in the long term.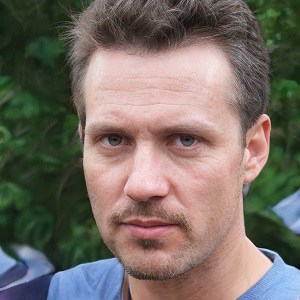 I am Kathleen Miller, staff writer and reviewer of the Avasolar team. Working with the team has been a pleasure for me so far, I hope to bring readers useful information by creating detailed and easy-to-follow contents.