The Christmas season is approaching, and you should be well-prepared to start adorning your outdoors and entire home for this festive season. Using the best solar Christmas lights is a practical, money-saving, and eco-friendly way to light up your home without increasing your electric bill.
Further, solar Christmas lights are straightforward to install, and they are ideal for providing stunning décor lights during holidays. They help make any location look pleasing and inviting, especially during special occasions.
Using solar-powered products can offer you ample benefits, and the impressive lighting they provide is simply irresistible. But, the truth is, not all solar-powered lights are made equal. This is why you've got to do your research first before you take the final plunge.
So, before you buy solar Christmas lights, what precisely should you be searching for? While there are several features to look for, the three main points you need to consider are:
Functions: Solar Christmas lights are designed with diverse functions, like on and off, blinking, fading, or flashing lights. You're free to select which one satisfies your preferred sense of style. Versions built with automatic on and off functions are better alternatives since they work by themselves without much supervision on your part.
Battery Lifespan and Charging Time: Before buying solar decorative lights, examine how long the lights take to charge first. The delightful news is that some solar light options could extend their service time through dusk on a single charge.
Durability and Build Material: If you plan to install solar lights outdoors, then you've got to buy options that are built to last. Choose solar-powered lights that are crafted with sturdy and flexible copper wire with coat protection. Also, check if they are sturdy enough to combat harsh weather conditions outside.
In this article, we have listed some of the most excellent solar Christmas lights that captured the hearts of countless homeowners globally. There's also a buying guide with more details to help you shop.
Best Overall
JMEXSUSS 007-S
✅ Works in snow and rain
✅ 8-hours work time
✅ Adjustable solar panel
Premium Choice
Brightown Solar String Lights
✅ 100 bright LEDs
✅ 360-degree viewing angle
✅ IP65 waterproof
Editor's Pick
VMANOO Solar String Christmas Lights
✅ Dual switches and 8 different modes
✅ Automatic on and off functions
✅ Built with a memory chip
List of Top-Rated Solar Powered Christmas Light Reviews
1. JMEXSUSS 007-S Outdoor Solar String Lights
Looking for the best outdoor solar Christmas lights does not need to be burdensome with these majestic solar fairy lights. These lights are designed with flexible and silver-colored wire lights that allow users to form the shapes they prefer. Decorating and illuminating outdoor areas during special occasions or adding a lovely adornment to our place is no longer tiresome.
We can select from eight unique lighting modes that perfectly match the ambiance in our outdoor spots. They can transform ordinary nights into special ones. Plus, the solar panel and silver wire lights can still perform their functions amidst heavy snow and downpours. We charge them for approximately 8 to 12 hours during the daytime, and they'll illuminate for about 8 hours at night.
These multicolor solar string lights brought a remarkable difference to how our patio and garden look at dusk. They make our Christmas Eve dinner celebrations more welcoming and inviting for everyone. The colorful solar lights twinkling, fading, and waving modes create a festive mood during the holidays and other occasions.
Users can adjust the solar panel to 90 degrees to optimize the work time of the solar-powered lights. Take note that you should position the solar panel where there's direct sun exposure. On the flip side, these solar fairy lights are smaller than expected. It's a good thing that their tiny size did not affect how well they perform at night.
Pros
Designed with flexible and silver-colored wire lights
8-hours work time
A stunning addition to any outdoor spots and occasions
Features 8 different fantastic lighting modes
Works in snow and rain
Adjustable solar panel
In summary, homeowners searching for flexible, easy-to-operate, and long-lasting solar Christmas lights outdoor will find these items worth a shot.
2. Brightown Outdoor Solar String Lights
Buyers who prefer premium quality solar holiday lighting will undoubtedly find this item a great purchase. The kit contains dazzling LED string lights that are 33-feet in length and 100 superbly radiant LED bulbs.
One can quickly light up any direction because these solar powered outdoor lights are designed with a steady 360-degree viewing angle. We are awed by the warm white soft glow that these lights emit at night.
These highly efficient solar fairy lights are outfitted with an easy-to-adjust solar panel and an integrated rechargeable battery. Hence, they work efficiently without using electricity or a battery. They illuminate automatically at sunset and switch off during daylight. They are practical for their purpose because they can operate for 8 to 10 hours if fully charged.
These solar twinkle lights come with an IP65 waterproof functionality, so they are tough enough to fight off any weather conditions. Buyers can use them for indoor and outdoor applications.
Best of all, their eight fascinating lighting modes are excellent in creating a unique ambiance, especially at night. They allow us to decorate without dealing with dangerous extension cords.
Surprisingly, these bright lights can cover a vast space and transform an ordinary night into a more festive one. Nonetheless, the minor gripe you'll observe on this solar string light is the delicate copper wire. While you can twist and shape the wire into the patterns you prefer, it looks flimsy, and we're wondering if it will last for a long time.
Pros
Designed with eight stunning lighting modes & 100 bright LEDs
Produces a warm white light; no extension cord
Comes with an IP65 waterproof functionality
Allows a steady 360-degree viewing angle to light up different directions
Top-quality and adjustable solar panel with built-in rechargeable battery
Automatic operation & up to 10 hours of lighting when fully charged
Cons
The copper wire appears flimsy
Conclusively, the diverse lighting modes of these Christmas lights are what amazed us the most. They made a massive difference to how our landscape looks at dusk.
3. VMANOO Solar Outdoor String Christmas Lights
Shoppers who want to invest in premium quality solar outdoor Christmas lighting will enjoy a smoking deal with this item. Since we want to avoid paying steep electricity bills, we got these string lights for our home. With them, we have no additional utility electric expenses, and battery replacement is unnecessary. The light sensors regulate the solar-powered string lights, so they work automatically.
They obtain power through the sun's energy, so they are eco-friendly and safe options. Regular supervision and maintenance are not that necessary. Their overall sturdy build appears solid enough to stand the test of time and various weather conditions. These IP65 waterproof-rated solar lights are perfect decorations for any kind of occasion.
Featuring two switches and eight lighting modes, these solar LED lights are painless to operate. We enjoyed the twinkling, chasing, steady on, and slow fade modes among the eight modes. If you want, you can wrap these solar lights around a tree or install them in locations you wish to light up.
Likewise, the integrated memory chip stores our latest mode setting, so we don't have to reset the mode daily. Christmas and other special events are made even more special whenever we use these solar lights for decorating.
Nevertheless, some users have claimed that they had problems with how these string lights charge during cloudy days. So far, we haven't experienced this issue yet.
Pros
No more extra utility electric expenses and battery replacement
Solar-powered and automatic on and off functions
Seems built to last a long time with IP65 waterproof grade
Dual switches and eight different modes to select from
Built with a memory chip
Cons
Charging issues on overcast days
Lastly, these solar outdoor Christmas lights are highly efficient and money-saving. We can enjoy ample illumination in our outdoor areas without paying expensive electric bills.
4. JMEXSUSS EXS-S-0200 2 Pack Solar String Lights
These solar Christmas tree lights certainly create a nice-to-behold atmosphere, particularly in the evening. You can use the solar lights for indoor and outdoor applications, but avoid soaking them in water. These options are safe to touch even after several hours of use.
We use them not only during Christmas but also for other special gatherings with families and friends. Luckily, these lights are a cinch to install. We need to charge them for about 8 to 12 hours during sunny days to make them work for roughly 8 hours at dusk. The solar panels come with ground stakes that users can position in a sunny spot.
Moreover, the 200 white LED solar string lights measure 75.5-feet in length and are ideal for wrapping trees or any area one wishes to embellish. Constructed with a memory function and eight modes, the lights are easy to customize. The integrated memory chip stores our latest mode setting, so it's unnecessary to reset the mode every time.
Sold at a pocket-friendly price, this item can decorate outdoor areas and transform ordinary nights into spectacular ones. These Christmas lights light up properly in distinct modes.
On the downside, the solar panel that takes in solar energy doesn't charge well on cloudy days. If you live somewhere with little sunlight, these might not be the perfect Christmas lights.
Pros
Safe to touch after hours of use
Crafted with a memory function and eight modes
Highly recommended for many different purposes
75.5 ft 200 LED solar string lights with 8 hours of working time
Easy to install with ground stakes
Doesn't cost much
Cons
Can't be immersed in water
Cloudy weather affects charging
In a nutshell, this solar Christmas lights outdoor string light is an excellent value for the money. Creating a glittering ambiance at night is smooth sailing with them.
5. OZS 2PK Solar String Lights Outdoor
These solar Christmas lights with battery backup are undeniably worthwhile investments. What makes them a prominent option is that they are constructed with larger solar panels and equipped with free additional rechargeable batteries. There's no need to be troubled about charging during cloudy days because these solar lights charge fine during those times.
Engineered to offer users eight unique combinations of lighting modes, these solar-powered Christmas lights are ideal companions to adorn and light up our landscapes without much sweat.
They're easy to operate, and their connecting wire is long enough that wrapping them around a tree or anywhere is made accessible. With them, our lawn area is transformed into a charming spot that makes every occasion memorable and Instagram-worthy.
Many homeowners also pick these items because they're highly recommended for many different applications. We particularly like these string lights because they are flexible, so bending them is not a hassle.
They are also equipped with an on-and-off button and a lighting mode button, so picking the modes to meet our lighting requirements is struggle-free. When lit up, they work like a charm in uplifting our mood and create a cheerful atmosphere even on ordinary days.
Still and all, these solar lights are not flawless, just like the high-end alternatives out there. If you place them near a bright light source
like a street lamp
, they won't turn on.
Pros
Features 8 different combination lighting modes
Larger solar panels and bendable long wires
Can charge fine on overcast days
Built with two buttons with free batteries
Allows a wide range of uses
Cons
Won't turn on if placed near bright lights
In general, these Christmas solar lights work more efficiently and excellently than expected. They can exceed our discerning taste and expectations.
6. QINOL Solar String Lights Outdoor
Shoppers wondering where to find the top-rated solar Christmas lights with high energy conversion can check out this option. We found these 72-feet LED outdoor solar string lights online, and we're satisfied with how they perform and look when lit up. These solar-powered Christmas lights have created a wonderful ambiance in our garden and made our special events more delightful.
These items are designed with upgraded features that allow them to light up brightly. The upgraded bulbs can ensure an extended run time, thanks to their premium quality 1200mah integrated battery. Compared to other options, they are built with higher solar energy conversion and well-upgraded solar panels. They emit a warm white glow that guarantees a captivating view at sunset.
Since these lights are solar-powered, we have no additional electricity expenses to deal with. In the same way, they don't require a battery replacement. We charge them for approximately 8 hours, and with that, we can benefit from 8 to 10 hours of work time. Homeowners opting for highly efficient and energy-saving options will find these solar lights practical solutions to consider.
Such twinkle lights come with a mode button that lets users choose the lighting modes that fit their style and lighting requirements. Since the integrated memory chip stores our latest mode setting, resetting the mode is not necessary.
The potential setback you might encounter with these items is getting a package with missing components. Fortunately, this issue doesn't happen frequently.
Pros
Manufactured with a memory function and eight unique lighting modes
Ensure an extended work time
Efficient, ideal for outdoor areas and various occasions
Upgraded panels with high energy conversion
Feature incredibly brilliant warm white bulbs with 1200MAh battery
No electricity or battery replacement needed
Cons
Package may arrive with missing components
To wrap up, shoppers dreaming of cheerful, lovely, and elegant lighting in different outdoor spots can give these string lights a try.
7. SUPSOO Multi-Color Solar Christmas String Lights
Built with a commercial quality suitable for all types of weather, these solar Xmas lights have unique features and functions. They are designed with dual light buttons that are meant for powering and switching modes. To enjoy dazzling and fascinating lights at ground level, just use a stake stick to set up these multi color lights.
I was impressed by the automatic power setting, as this feature allows me to hang the string lights and let them do the work. In short, they automatically switch on and turn off without much supervision. Hence, I have no worries about manual operation.
These solar outdoor string lights are ideal for indoor and outdoor uses and different occasions like Christmas, weddings, dinner events, backyard camping sessions, birthdays, etc.
These easy-to-install 72-feet solar-powered string lights can fully cover the entire Christmas tree. They are also equipped with top-quality bulbs with a sharp focus. Meanwhile, the wiring between the LED fixture and the solar panel measures nearly 6-feet long. This offers users flexibility and convenience in installing them, and there's no need to use any power outlet.
Featuring an IP65 weatherproof grade, these solar lights are durable enough to stand the test of different weather conditions. We adore the fading and twinkling modes of these Christmas lights, and we're amazed by their extended work time of 12 hours with roughly 6 to 8 hours of charging.
On the cons, these solar Christmas string lights are not designed with a different wire color except for black. 
Pros
Easy to install with an extended work time
Equipped with versatile top-quality bulbs with brilliant focus
Constructed with automatic power modes and two buttons
Suitable for different weather conditions
Designed with a 72-feet wire string and a 6-feet wire for the LED and the panel
Cons
Not designed with a different wire color than black
Ultimately, these commercial solar Christmas lights are the real deal. They are ideal to use for indoor and outdoor applications, as well as various occasions.
8. Koxly Solar String Lights
Shoppers looking for reasonably priced solar outside Christmas lights will find these items worth a try. These solar Christmas string lights are 72-feet long and come with 200 LED lights. One can also buy more of them and give them away as unique presents to loved ones and friends. Such solar string lights are highly recommended for broad applications.
What's more, these solar lights are made with dual switches and can provide an 8-hour-long night illumination, provided that you charge them for about 6 to 8 hours. We mainly use them for different occasions, such as holiday seasons, weddings, birthdays, and other special gatherings. Buyers can also use them to decorate outdoor settings.
With an integrated memory function, previous mode settings are saved, so I don't have to reset the mode daily. These energy-efficient and eco-friendly outdoor Christmas lights will delight homeowners opting for alternatives with a light sensor. They're designed with an auto on and off button, and I only have to press the mode button to pick from the eight distinct modes.
Many buyers choose these solar-powered holiday lights because they are ideal for décor lighting. Anyhow, the negative aspect of this product is that it comes with an IP44 waterproof grade only. This means that it could endure various types of weather, but you need to handle it with extra care and avoid immersing it in water for an extended period.
Pros
Does not ruin our budget
Great for a broad range of uses; 72-feet long with 200 LEDs
Designed with a memory function, eight distinct modes, and two switches
Built with a light sensor and auto operation, energy-efficient and eco-friendly
Works for 8 hours after charging for 6 to 8 hours
Cons
Only features an IP44 waterproof grade
All in all, these solar powered LED Christmas lights are a certified hot deal! They are designed with excellent features and functions, yet they don't spoil our budget.
9. Huacenmy Solar Christmas Lights Outdoor
We bought these outdoor string lights during the solar Christmas lights clearance sale last year. Their multicolor design was what caught our attention. These strawberry string lights are highly recommended for creating a fanciful and upbeat atmosphere in outdoor spots and different events.
Fortunately, these Christmas lights are not challenging to set up and operate. We also adore them because they don't limit our applications; users can use them to illuminate and embellish any area they wish to accentuate.
These eco-friendly string lights are helpful for both indoor and outdoor usage. They are also our best buddies when decorating our place during special gatherings with loved ones and close friends.
Restaurant owners can also use these solar lights as decor to invite more customers. They are safe to touch even when they have been lit up for hours and won't add more costs to your electricity expenses.
These LED string lights are built with eight combinations of lighting modes. We just need to press the button situated on the solar panel to turn on the lights and pick the lighting modes to meet our lighting preference or requirements.
The cute and tiny strawberry and diamond shape makes these lights fancier and more stylish where installed. The green wire comes with 50 LED bulbs that give off sufficient brightness. The wire is also super durable, and users can quickly bend it into any form they wish.
However, please note that the intensity of sun exposure significantly impacts the charging efficiency of these string lights in different seasons.
Pros
Bright, great for creating a fascinating and merry atmosphere
Allows users to select light modes to satisfy their lighting requirements
Safe to touch and ensures low energy consumption
A breeze to use and ideal for a broad array of uses
Durable wire for easy bending and shape-molding
Cons
The intensity of sunlight affects the charging efficiency of these solar lights
Finally, these items are ideal for parties, camping, festivities, and other decorative projects. They're worth every penny spent on them.
10. JMEXSUSS Solar Meteor Shower Rain Lights
These purple-colored meteor lights are similar to Philips solar Christmas lights, as they're reliable in executing their purpose. These fairy string lights are renowned for their energy efficiency and superbly bright features. What makes them a standout is that their light switches on and off one by one in sequence. In short, these solar lights appear like falling snow or meteor in the night sky.
In our opinion, these Christmas solar lights are unrivaled when it comes to producing spectacular and bewitching lighting performance. We think this is one of the reasons why they are deemed outstanding solutions for decorating any locations and special events.
Engineered with an IP65 waterproof function, these solar lights are solid enough to tolerate inclement weather conditions, so installing them outdoors for a long time is not a problem.
Besides, these solar meteor shower lights are colorful, and the motion they generate is undoubtedly attractive. They are also designed with a tail plug to allow easy linking of multiple lights. And, the good news is that their shooting star effect will surely amaze young kids. Shoppers looking for energy-saving and low-power consumption solar lights won't regret buying these items.
Unfortunately, these solar meteor shower lights do not light up for an extended period. We expected them to illuminate all through the night as advertised, but we're a bit disappointed. Despite this, we think that the entertaining lighting performance they offer is something we can't give up. 
Pros
Produce enchanting lighting performance
Designed with a tail plug for more accessible connections
IP65 waterproof rating
Highly recommended for many different occasions
Bright, energy-saving, and efficient
Cons
Not long-lasting throughout the dusk
To conclude, these solar meteor lights are unmatched in terms of emitting engrossing lighting effects. They will undoubtedly make any event and location a nice view to behold.
What to Look for When Buying Solar Christmas Lights
The holiday season is fast approaching, so it's best to start looking for the best solar Christmas light that could make the holiday season brighter at home or in the workplace. Many beautiful pieces are available, such as strand lights, rope lights, globe lights, skyfire twinkle fairy lights, or snowflake lights. You can pick one type to go for a few different combinations.
But, before making the final shopping decision, it'll be helpful if you consider some of the buying considerations below:
Location
Are you planning to set up your Christmas solar lights on open spaces, trees, walkways, driveways, or hang them in different spots? The location where you'll install the solar lights will determine how much the solar panel is exposed to direct sunlight. Fundamentally, the location is vital for charging.
Durability and Build Material
We all prefer sturdy solar lights that are built to last. This is especially important when you intend to use the solar Christmas lights outdoors. Options manufactured with sturdy and flexible copper wires with coat protection are great deals. They are durable enough to tolerate rugged weather conditions outside.
Functions
Check the functions of the solar lights you're buying. Some options are designed to have an auto-on and off function; some are flashing, blinking, fading; other models have chasing lights, etc. Further, what matters the most is what type of look you're opting for.
Solar Christmas lights built with auto on and off function are better choices because they work automatically according to how dark it is outside.
Battery Lifespan and Charging Time
Inspect how long the solar-powered lights take to charge. In general, being under direct sun exposure in the daylight should be adequate for any light string; however, you surely don't wish for 12 charging hours.
If you could look for solar lights that could last all through the dusk on a single charge, then consider yourself lucky.
Number and Length of Solar Lights
Check how long the string light is. Generally speaking, most solar Christmas lights are on strings. Hence, it's substantial to inspect how much space you need to cover. Additionally, you need to consider how densely packed you prefer those solar lights to be.
Are Solar Powered Christmas Lights Bright
Solar Christmas lights are bright enough to illuminate and highlight the place that you want to decorate. But, please note that this does not mean they provide the brightest light like those specifically designed for security and safety purposes.
The lighting they emit is generally warm, soft, and not incredibly bright to the point that they disturb your neighbors and appear irritating to the eyes.
Are Solar Christmas Lights Waterproof
Yes. Almost all solar lights for Christmas are waterproof. But, please keep in mind that while they are designed with waterproof functions, it is still essential to avoid immersing or soaking them in water for a very long time.
To check the waterproof capacity of your chosen solar Christmas lights, consult the seller about their IP rating.
How Can I Make My Solar Lights Last Longer in the Winter
Since solar lights are having a hard time lasting longer during the winter, it's strongly suggested to purchase options specifically designed for winter conditions. These lights are designed with distinctive features such as a power-saving mode, which minimizes their brightness period when the battery isn't obtaining sufficient charge. This helps them work for an extended period.
Essentially, shopping around for the appropriate model and brand of solar lights for winter conditions is a must. Similarly, you might want to store the solar lights inside during winter seasons to extend the battery's lifetime. Store your solar-powered lights in locations where they acquire either house lighting or sunlight so they could enable the battery to sustain a charge.
How Much Sunlight Do Solar Christmas Lights Need
Most solar-powered Christmas lights require between 4 to 12 hours of sun exposure to charge fully. On the other hand, some solar lights might operate with less light on rainier or colder days, particularly during winter.
To a large extent, they operate more excellently in more temperate climates. Generally speaking, solar-powered lights for Christmas might not be suitable for users who reside in a very cold or snowy location with very little sunlight.
How to Maintain and Store the Solar Christmas Lights Properly
Similar to other solar outdoor lights, solar-powered Christmas lights call for some form of maintenance. First, you need to ensure that the solar panel is kept clean. To do so, clean the panel regularly using a dry cloth or a sponge and water mixed with mild soap. This will help eliminate any debris or dirt from the solar module or panel.
When storing the solar lights, it's a must to store them in a cool, dry storage area. Take the lights out carefully after use and keep them in a safe place. To ensure getting the best results, you might want to remove the lights at least once a month.
This is because if the batteries are left uncharged for an extended period, it could affect their performance. Aside from this, it will minimize the battery's capability to hold a charge.
Conclusion
Overall, the best solar Christmas lights are charming decorators and eco-friendly alternatives to traditional Christmas lights. While there are many available options on the marketplace, ensure that you pick the one that best matches your preference and needs.
Similar to any product you buy for your indoor or outdoor areas, there are some features you'll want to search for in solar lights. Not all options are made with the same quality and performance level in mind. Hence, it's significant that you're insightful of what to search for if you prefer your solar lights to last for several holiday seasons.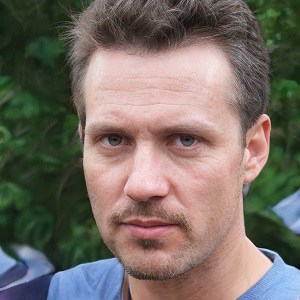 I am Kathleen Miller, staff writer and reviewer of the Avasolar team. Working with the team has been a pleasure for me so far, I hope to bring readers useful information by creating detailed and easy-to-follow contents.